MICROIL turbine style mist collectors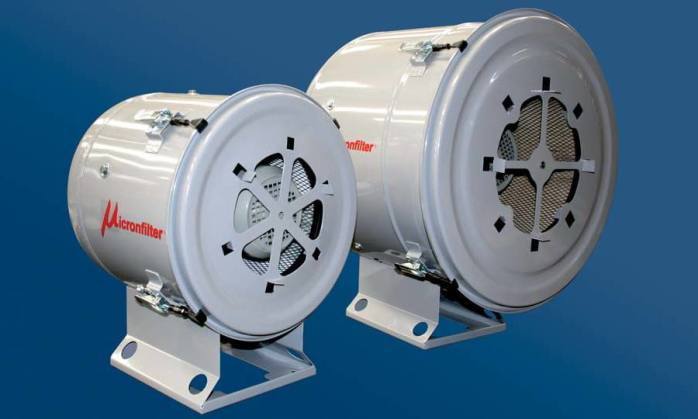 The Microil series of turbine style mist collectors have been designed for use on all machine tools using water based or whole oil based coolants.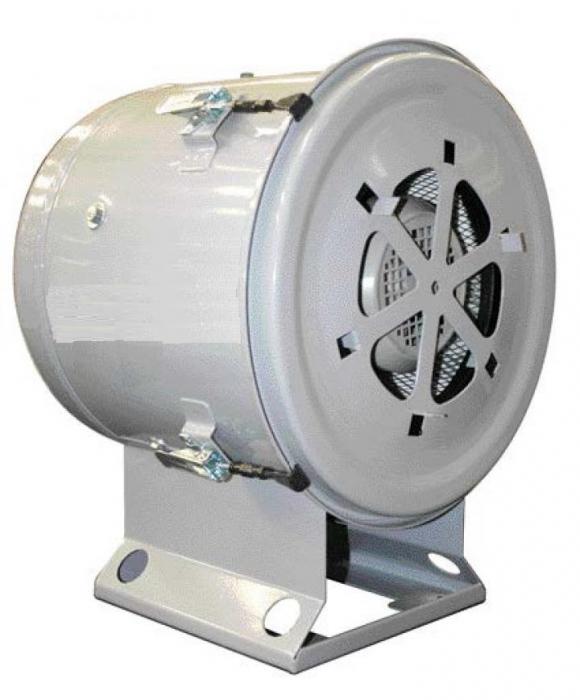 The Microil series of centrifugal mist collectors have been designed for use on all machine tools using emulsifiable or whole oil cooling lubricants.
The range consists of two models fitted with different fans and engines to provide a good overall choice (up to 7 different combinations) of suction capacity, to suit the size of the machine tools involved. All models can be used with pre-and post-filters at any time, according to the task at hand and materials worked by the machine tool.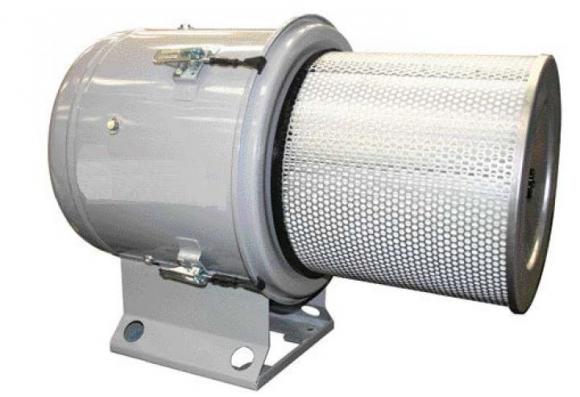 The flexibility of the filter stages design guarantees a perfect set-up for the specific situation.
The MICROIL Mist Collectors can also be supplied (on request) complete with installation kits (supports, stands, hose, clamps, fixing plates, etc.).
Specifications:

Optional post-filtration stages.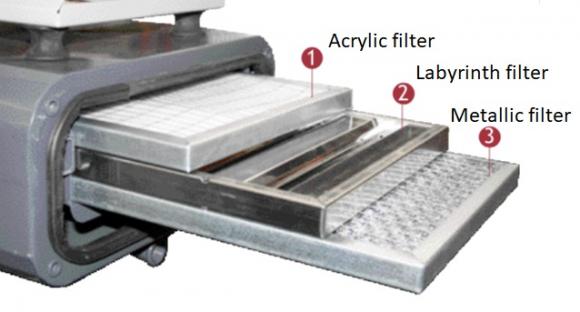 The air polluted by the oily particles is collected in the mist collector by means of the depression exercised by the special backward curved impeller fan. Thanks to the high tangential speed impressed on the air and the setup of the vacuum casing, this fan has a strong centrifugal, coalescent effect able to re-aggregate the micro particles of oil into larger sizes.
These are then taken back to a liquid state before being evacuated and recovered by means of the drainage pipe. The air is then collected in the second filtration stage, which consists of a regenerable coalescent pre-filter with a large collection capacity and a large filtering surface cellulose cartridge. The combination of dynamic elimination and static filtration guarantees a high level of pollution removal, equating to 98%. This can also be raised further with the absolute post filter, resulting in a performance of 99.997%.