Static Dissipative Food Grade Hose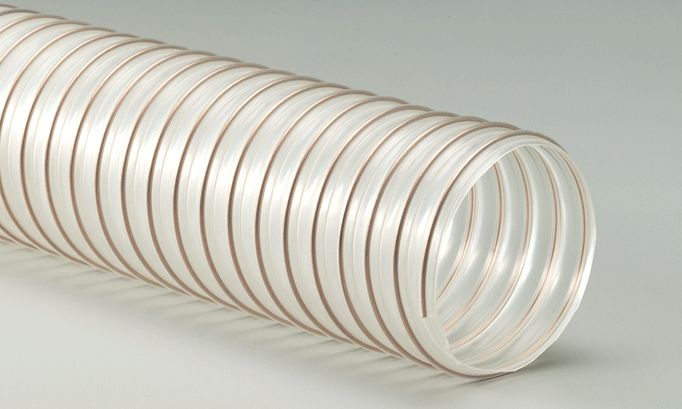 Static Dissipative Urethane Food Grade Hose for vacuuming of food and pharmaceutical ingredients. Excellent abrasion resistance.
Features:
Great abrasion resistance & high tear strength
Superior chemical resistance & excellent flexibility
Designed for applications with wide temperature ranges
Ideal for clean rooms and material plastic processing applications
Permanent and non-humidity dependent ESD (electrostatic discharge) protection
Surface Resistivity Level:108 - 1010 Ohms/Square
Clear is manufactured with FDA acceptable materials
Wall Thickness = .030"
Available with factory-installed 2" clear soft cuffs
Black available
Market Applications:
Clean Rooms, Dust Collection, Fertilizer Broadcasting, Food Grade, Glass Clinching Granule Transport,Material Handling, Paint Spray Extraction, Plastics Industry, Powder & Bulk, Sand Blasting, Shredders, Silica Dust, Static Control, Ultra Violet Dryers, Woodworking/Furniture Industry.