Vacuum Separation Systems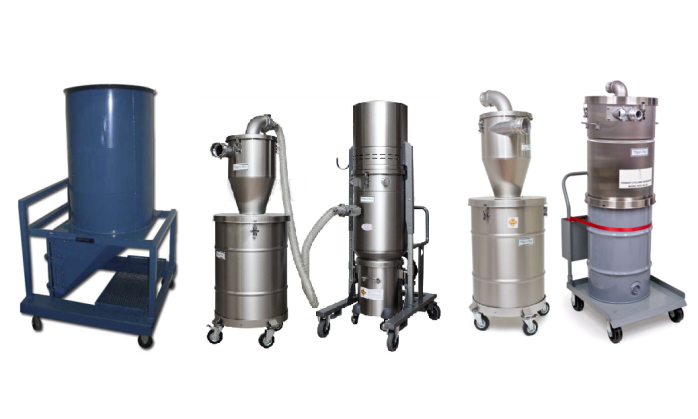 Our Separation Systems allow for large quantity vacuuming into a separate receiver.
High Efficiency Cyclone - HEC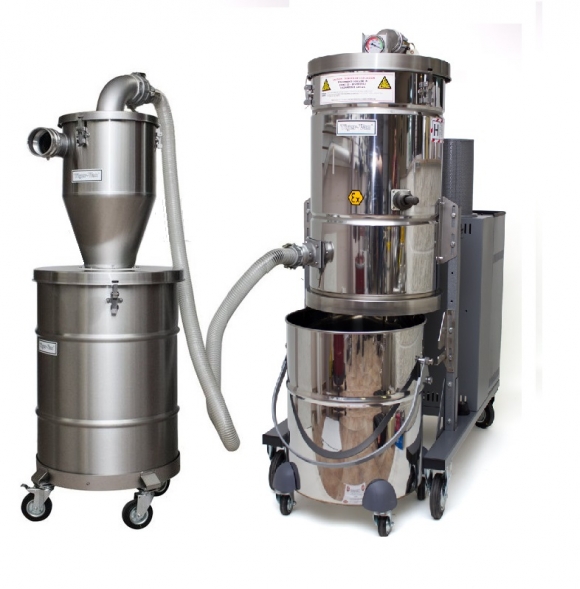 ​For vacuuming larger quantities of dust than the vacuums own waste drum can handle, we have inline separators that can be lined with a conductive waste bag. Cleanup is just a matter of pulling the bag from the drum that sits below the HEC. Our HEC Cyclone Separators can be used in ordinary vacuuming jobs as well as NFPA Hazloc for explosive dusts.
Designed for use in :
Division 1, Class I, Groups A, B, C and D
Division 1, Class II, Groups E, F, G
Hazardous Locations as defined in the National Electrical Code (NFPA 70)
HEC-200L (4W) POWDER COATED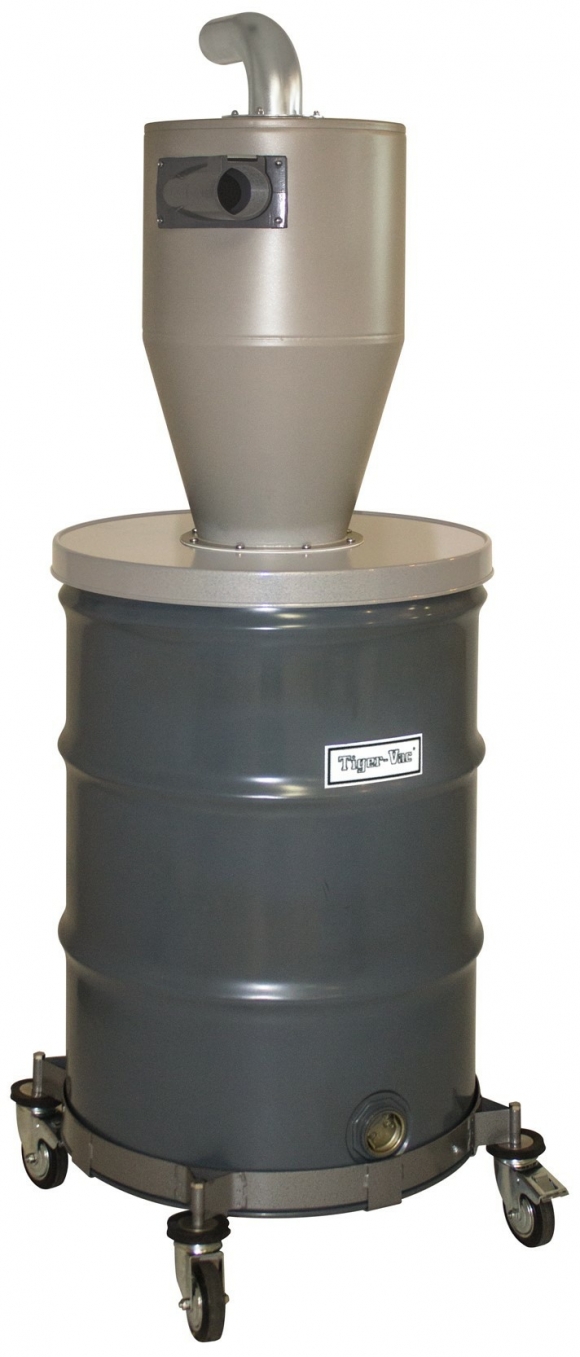 The HEC-200L (4W) POWDER COATED Cyclone Vacuum Separator allows you to collect the waste in a 55 gallon barrel that you can line with a collection bag. This allows for easy retrieval of vacuumed particulate that can be easily disposed of, or put back into production.
The HEC system also preserves the filter as the HEC intercepts the vacuumed particulate before it reached the vacuum. This is very useful when vacuuming abrasive materials that might wear out the filter. It is also useful if you are vacuuming large quantities.
Available in powder-coated steel or in stainless steel. We have an option for every type of industrial vacuum. We also have static-conductive collection bags. This makes for a super easy clean-up as all you have to do is pull the collection bag from the barrel and tie it off. Our HEC Systems come in many different sizes from 5 gallon to 110 gallons.
Give us a call anytime to discuss your application so that we can help you save time and money on other inefficient vacuuming systems.
HEC-200L Specifications:

Bottom Dump Receiver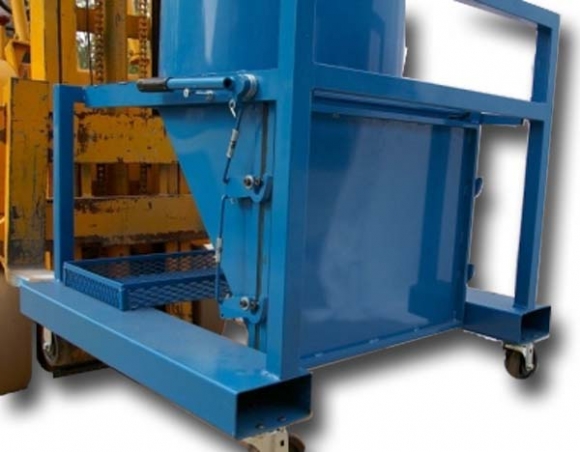 Built right here in North Carolina these Bottom Dump Receivers are designed for additional vacuum hopper storage. The Forklift Pockets and Quick-Discharge Dump-Chute allow for rapid disposal of debris.
Specifications:
Width: 37.5"
Length: 35" - 36" (Depending on Options)
Height: 62.5"
Weight: 170 Lbs.
Shipping Weight: 250 Lbs.
Cyclonic Top-Hat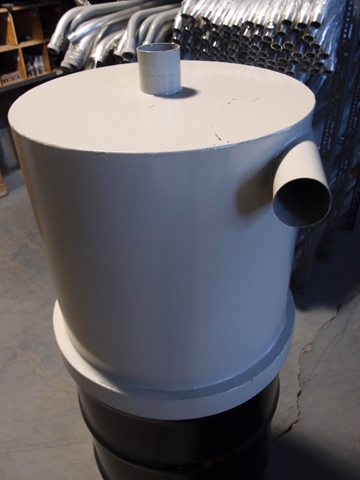 ​The Bottom Dump Receiver normally takes an air powered vacuum head. You can also use an electric or gas powered stand alone vacuum and connect to the Bottom Dump Receiver by using a Cyclonic Top-Hat. The cyclone interior allows your vacuum filters to remain clean.
The Bottom Dump Receiver is a great option when you have large volume vacuum applications. The welded Forklift Pockets allow easy for lifting and discharge within a matter of seconds.
Stainless option and VEK (vac equalization kit for bagging) are available upon request.
16 gauge powder coated gauge steel tank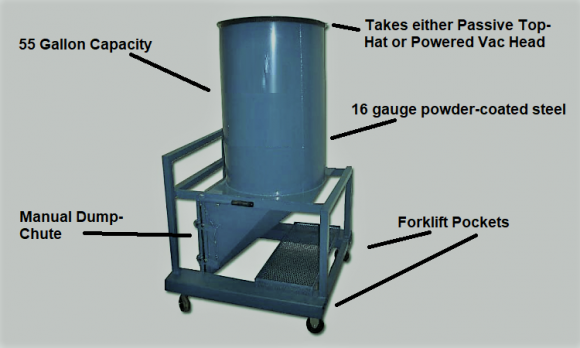 Related Files
Related Products