DUROVAC POWERLIFT™ SERIES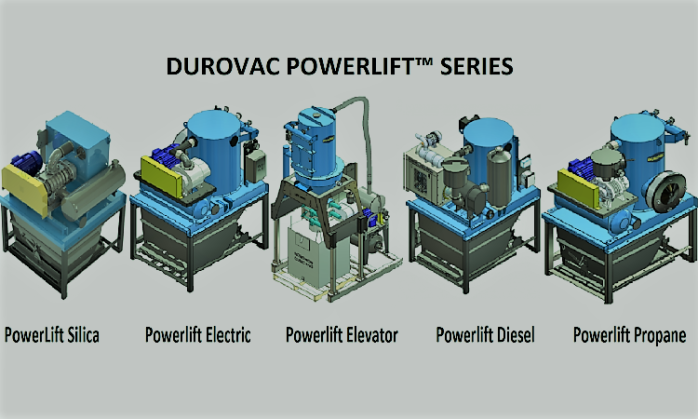 Electric, Diesel or Propane Powered.
Our industrial line of Bulk Material Vacuum Systems and Bulk Material Handling Vacuums for mass quantity cleaning. Our Powerlift Bulk Material Vacuum System Units come standard with removable storage hoppers with up to 40 Cu.Ft. of storage capacity. Up to 16" HG" of continuous vacuum for mass-quantity removal. Need to move mountains of material? This Powerlift bulk material vacuum system is the unit. Ideal for bulk conveying over long distances.
Click here to see a case study.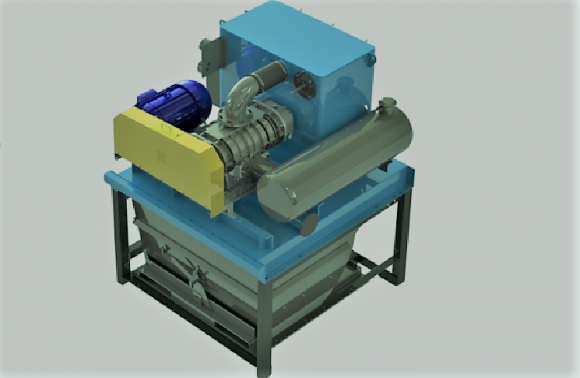 PowerLift Silica
We did the math: over 15 years with a PowerLift® Silica (PLS), you spend an average of $308 per year on maintenance. Yup, that's it.
Optimized for OSHA compliance, the PLS delivers 99.9% HEPA filtration along with full forklift portability. Because our filters last an average of 5.4 years — ten times longer than other big systems — that also means you spend a mere $5,000 on parts over that same 15-year period. That's a far cry from the usual $50,000.
For a powerful silica solution with minimal hassle (and maximum savings), contact us for a quote.
Call (800) 635-0298 for a free NFPA and OSHA compliance evaluation.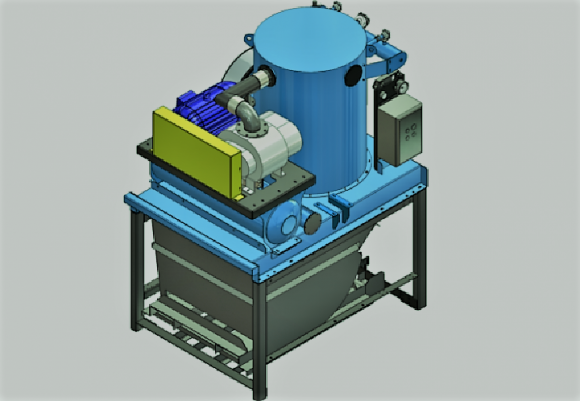 Powerlift Electric
The PL vacuum is the electric version of the PowerLift® Series. It provides the high vacuum power you need to move heavy material fast. It even moves sand at 450 lbs per minute.
Available from 25 hp to 75 hp, the PL pulls harder as the hose fills, delivering the high-performance cleaning solution you demand.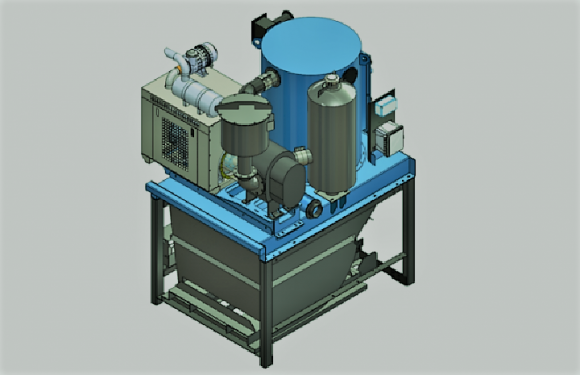 Powerlift Diesel
The PowerLift® PL-D is the diesel version in the PowerLift® series. When electricity is not available on a jobsite, it delivers an alternative without sacrificing suction.
Available from 25 hp to 75 hp, the PL-D combines the reliability of a Deutz diesel engine with the extreme vacuum of a Gardner Denver positive displacement vacuum pump.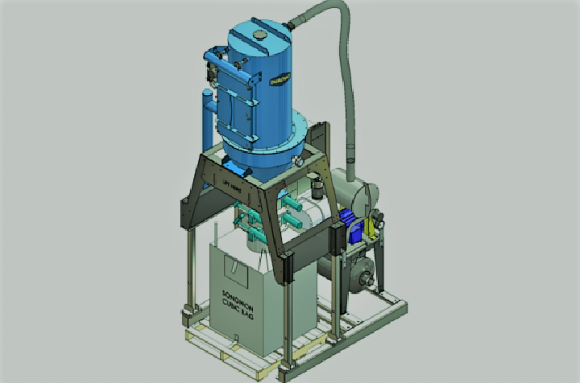 Powerlift Elevator
An evolution of the popular PowerLift® series, the Elevator™ model is a portable vacuum loader designed to quickly fill Super Sacks, drums or hoppers and make material reclamation easier.
Available from 20 hp to 40 hp, the EL combines forklift portability with incredible filtration. This allows your company to collect almost any dry powder, pellet or granule.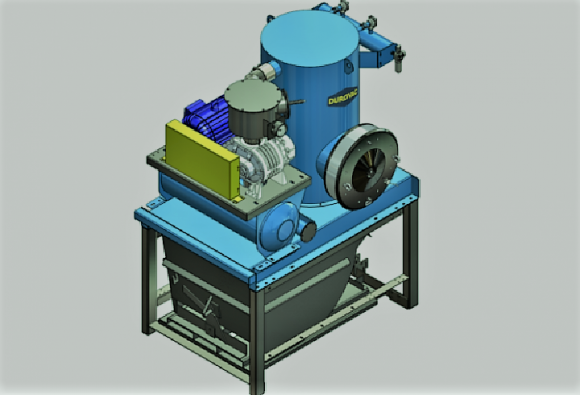 Powerlift Propane
The PowerLift® PL-P is the propane version in the PowerLift® series. This vacuum is suitable for indoor use on industrial job sites and offers a similar operating cost to the PL-D.
Available as a 25 hp or 40 hp industrial vacuum, the PL-P combines an LPG Kobuta engine with a powerful Gardner Denver vacuum pump to move up to 6 tph.
For parts or filter bags call (919)607-6765
Specifications
| Model Number | PL20 / PL25 | PL30 / PL40 | PL50 / PL75 |
| --- | --- | --- | --- |
| Power | 20HP / 25HP | 30HP / 40HP | 50HP / 75HP |
| Number of Hoses | l x2.5"or 2x 2.0" / 1x3" or 3x2" | 1x3" or 3x2" / 1x4" or 2x2.5" | 1x5" / 1x6" |
| Performance (TPH) 1 | 3.5 / 4.0 | 4.5 / 6.0 | 8.0 / 12 |
| Air Flow at Inlet (ICFM) | 400 / 525 | 650 / 860 | 1050 / 1550 |
| Vacuum Level (Maximum) | 16" Hg. | 16" Hg. | 16" Hg. / 15" Hg. |
| Standard Filter Area (FT2) | 85.5 | 85.5 / 121.0 | 121.0 / 207.0 |
| Pulse Filter Area (FT2) | 85.5 | 85.5 / 121.0 | 207.0 |
| Hopper Volume (Yrd3) | 1.33 | 1.33 / 2.0 | 2.0 / 2.5 |
| Noise Level@ 3 Ft (dbA) | 85 | 85 | 85 |
| Weight (lbs) | 3350 / 3450 | 3500 / 4820 | 4900 / 7250 |
*performance is rated for foundry sand with a 50 ft hose. Lighter material moves faster, heavier material moves slower. Moves 1lb/min less for every 1 ft longer hose.
Limitless Configurations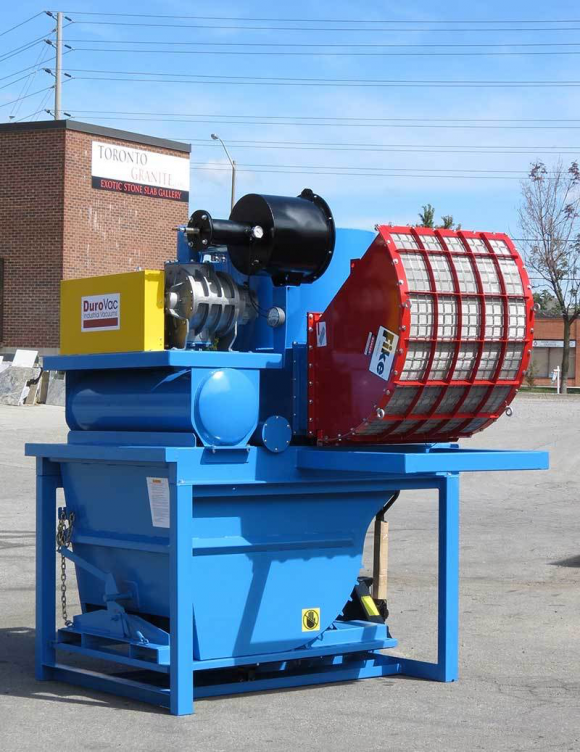 The PowerLift® industrial vacuum offers a wide number of design configurations to meet almost any application requirement.
Explosion vents and flame suppression for combustible dust.
NEMA 4x / IPA56 panels for weather and dust protection.
Sound enclosures to reduce noise below 80 dBA at 1m.
Highway and in-plant trailers, anti-corrosion packages and radio frequency control
FAQ. Click the + sign to see the answer.
We don't have any electricity on site. what are our options?
No problem. We have diesel and propane power.
OSHA says our equipment has to be explosion protected. Can you help us?
Yes. We have explosion vents and flame suppression for combustible dust.
Our dust and weather usually destroys control panels. what can you do to fix this?
We have NEMA 4x / IPA56 panels for weather and dust protection.
We have spills that occur at remote areas of the facility. Are your vacuums portable?
Yes. We have have powerful trailer mounted diesel and propane units for big cleanups.
I am considering purchasing a system. what is my next step?
Call us at toll free: (800)635-0298 to arrange a site visit and free OSHA and NFPA compliance evaluation.
Noise is a concern. What are the sound levels?
With sound enclosures we can bring levels down to 80 dba at one meter.
Who do I call for parts or service?
Controlled Air Design are in Raleigh, NC. We can be reached locally at (919)607-6765 or (800)635-0298 and sales@controlledairdesign.com - DUROVAC are the manufacturer and have a global presence. They are at (888)330-3365.
Related Products