Commercial Vacuums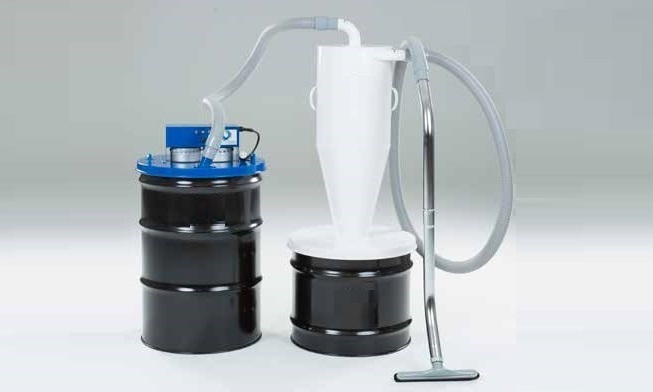 Vacuums for commercial applications
Jump To:
Backpack HEPA Vac
HEPA Filtered Back-Pack Vacuum for lead and asbestos remediation.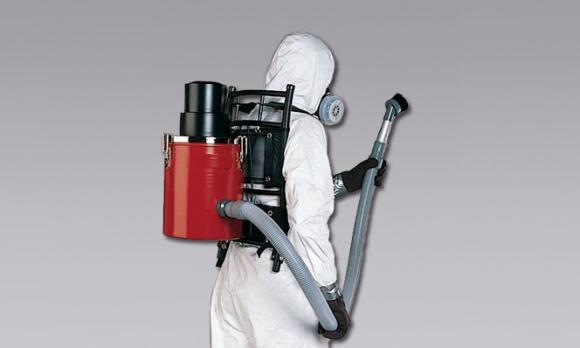 HEPA Filter- 99.97% efficient @ 0.3 micron
Powerful 1.25 HP motor- 95 CFM - 88" water lift
Large 2.5 gallon capacity
Comfortable, ergonomic harness design
Light weight- only 16 lbs
Includes: Hose, Crevice Tool, Dust Brush, Utility Tool and 2 pc. Wand
Click here to see a case study
LP Professional Vacuum
​The LP Professional Vacuum is designed for everyday vacuuming of floors and carpeted areas. It is eco-friendly, made from 75% recycled plastic. The LP is whisper quiet, allowing it to be used in hospitals and offices.
​Click HERE to see a brochure for the LP Professional Vacuum.
ESD Safe Vacuum Cleaners for Hazardous Locations are designed to prevent ignition hazards.
We use metal parts or Static Dissipative Powder Coating to prevent Electrostatic Discharge (ESD). The HEPA Filter can be removed for wet vacuuming. Just pop it back in when you are doing dry vacuuming. Has a wet-float shut off valve option. Comes in single or twin venturi.
Plus Series with Ametek Motors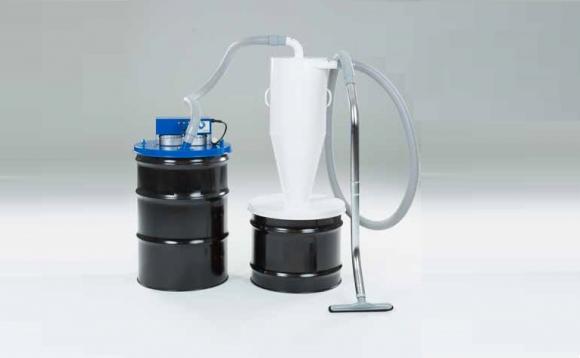 The Plus Series upgrades to powerful Ametek 110V Long-Life Motors. Comes with a hose package which includes a 10' rubber crush-proof hose, 2 hose-cuffs, 1 54" steel wand, and 1 14" floor/wall brush.
​These 110V HEPA Vacuum are used by contractors where 3-phase power is not available. The unique design gives the most vacuuming power you can get from regular 115 volt 20 amp service. The HEPA versions can be used for wet vacuuming by removing the HEPA Filter and adding the optional Wet-Float Shut-Off Kit. Call us today to discuss your cleaning application!
The Plus Series Specifications:
| Model | Power | Air Flow/Inches of Hg | Float |
| --- | --- | --- | --- |
| Single Motor 55 | 110V 9amp | 106 CFM/6.5" Hg | Yes |
| Dual Motor 55 | 110V 16amp | 211 CFM/6.5" Hg | Yes |
| Quad Motor 55 | 220V (dual 110V 16amp) | 400 CFM/6.5" Hg | Yes |
BV Series - The Barrel Vac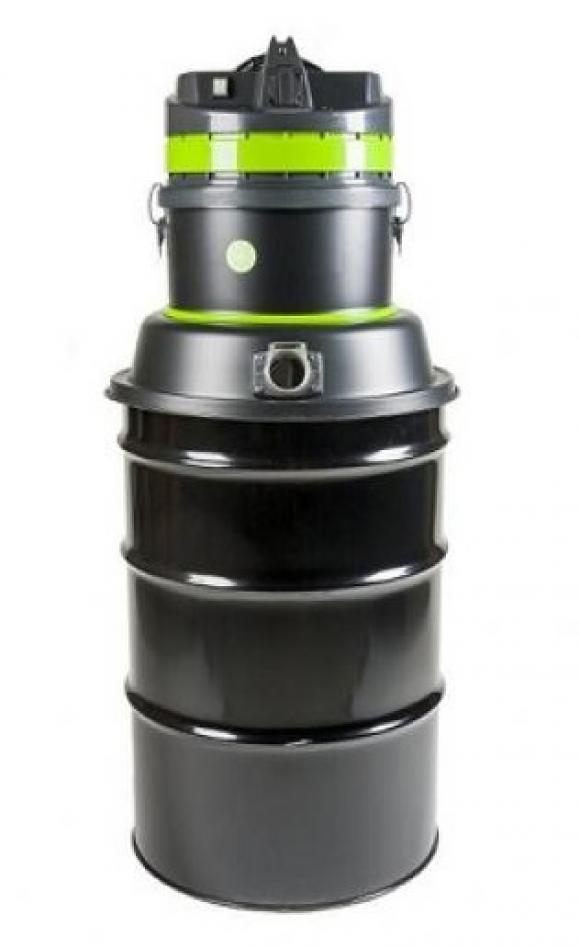 Convert any 55-gallon steel barrel into a powerful workhorse vacuum with the Controlled Air Design BV Series. Boasting single, dual or triple 110V electric motors and airflow of to 295 cfm - 87 inches of water lift.
Standard Cartridge filtration is .5 micron @99.97% efficiency. Wet/Dry options are also available. The BV Series are ideal in a variety of settings such as workshops and factories. Available in either 110/1/60 or 220/1/60 power
The Vacuum Head can be purchased without the 55-gallon barrel and dolly. It is available in single motor, dual motor, and triple motor design. The barrel vac is a great choice for contractors who are putting debris into 55-gallon barrels. Just fill the barrel up and remove the vacuum head. These run on 110v electricity. 220V is also available.
Barrel Vac Specifications:

Wet/Dry 55 Gallon Vacuums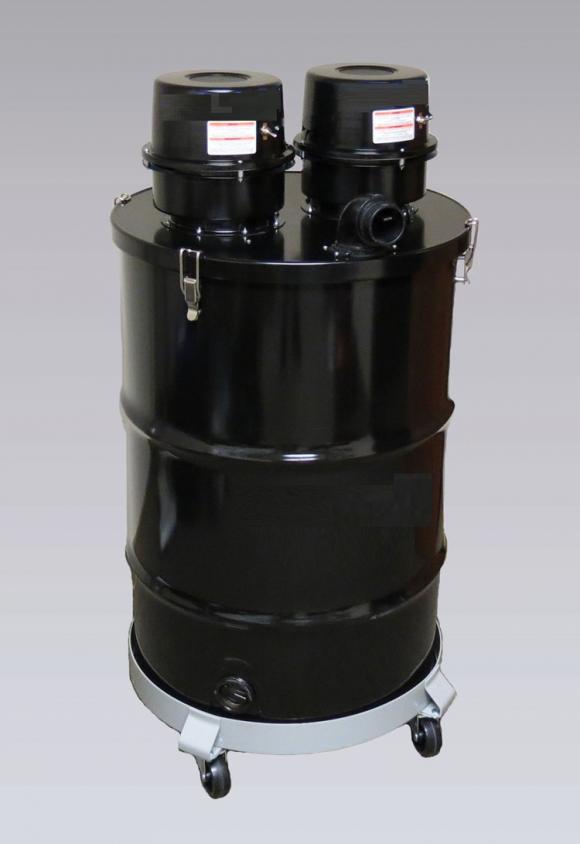 DP55Dual Wet/Dry
Powerful motor - 238 cfm -114" waterlift
Automatic full tank water shut-off
Cart assembly for easy maneuverability
Includes drum and dolly
24" x 24" x 48"
114 lbs
6 Piece tool kit: hose, wand, squeegee, floor tool, dust brush and crevice tool
Replacement Filters: #550015 - Foam Filter Bag #520210 - Dacron Filter Bag
DP55Dual Wet/Dry Adapter Kit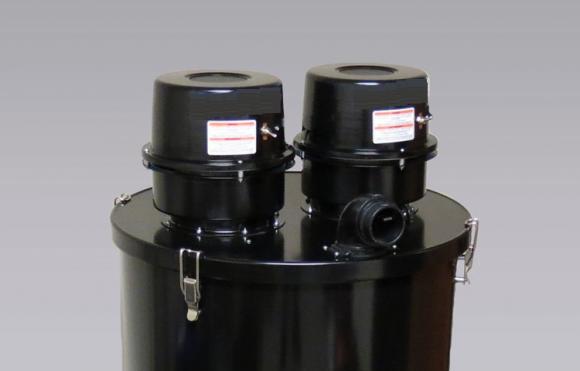 Powerful motor - 238 cfm -114" waterlift
Fits your standard 55 gallon drum
Same as DP55DUAL, less Drum,Dolly and Tool Kit
Replacement Filters: #550015 - Foam Filter Bag #520210 - Dacron Filter Bag
Padeye Vac for Flight Decks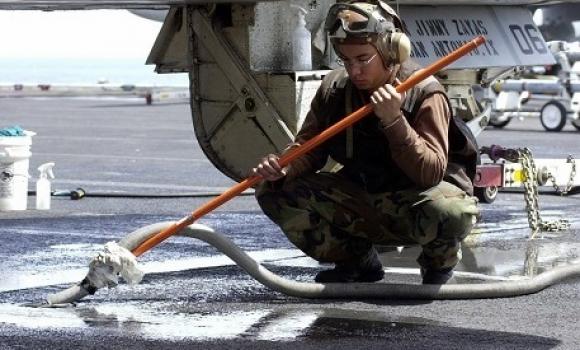 The intrinsically safe pneumatic vacuum Padeye Systems allow for easy vacuuming on all U.S. Navy flight decks. It is also extensively used for vacuuming the Well Deck pad eyes on Amphibious Class Ships.
A "padeye" is a recess on the surface of the flight deck that houses the steel hooks that are used to strap down and secure the aircraft to the flight deck. It is imperative that these padeyes are clean at all times.
Pneumatic vacuums have no moving parts and very often are the only allowable vacuuming option around highly flammable airborne contaminants like aircraft fuel vapors. Pneumatic vacuums are powered 100% by compressed air. By adding dissipating and bonding components, the Padeye Vac is "intrinsically safe" to use in hazardous areas such as around aircraft fuel vapors.
The Hospital Vac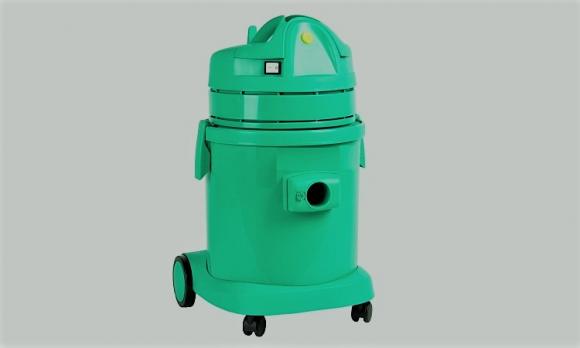 The Hospital Vac is used primarily in healthcare facilities, but it also can serve as a handy portable HEPA Vac for contractors who need critical filtration for tasks like vacuuming lead paint chips. The Hospital Vac is an all-in-one critical filtration vacuum and a HEPA air cleaner.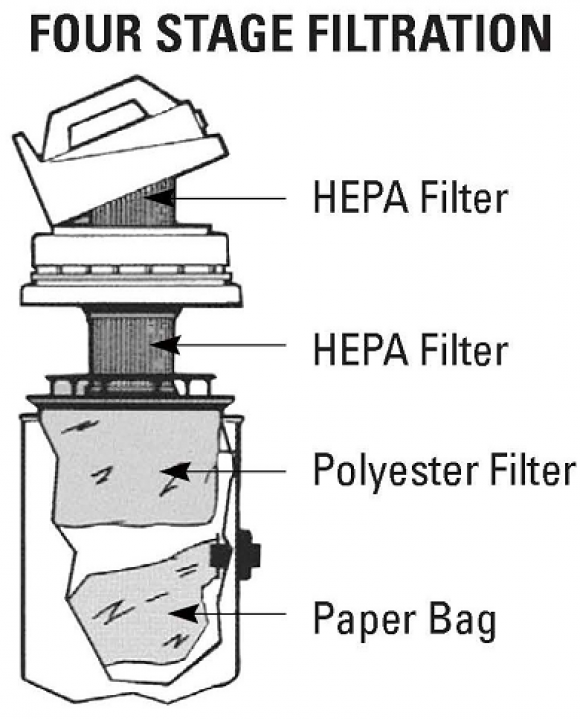 Technical data
Powerful 1,000-watt super high-speed vacuum for deep cleaning
Extra quiet for sound sensitive environments
Large capacity for prolonged use and efficiency
Dual HEPA filters
Secondary HEPA filter prevents escape of dust from carbon brushes
All plastic components and attachments
Optional Beater-Bar Floor Turbine Tool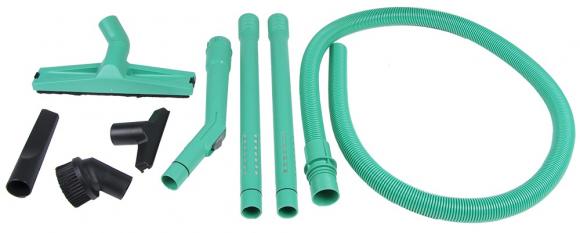 Hand Held Venturi Vac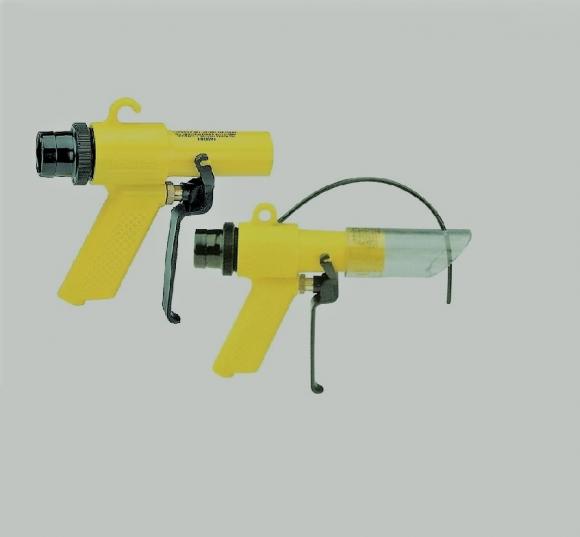 The Handheld Venturi Vac just needs a compressed air-line to turn it into a powerful vacuuming tool!
The Handheld Venturi Vac is used extensively in machine shops for cleaning up metal chips. The pneumatic design also makes the Handheld Venturi Vac intrinsically safe by not creating any static or sparks.
Turn any compressed air line into a powerful vacuum with the Handheld Venturi Vac!
​​The Blind Hole Gun is a modified version of the Handheld Venturi Vac gun, designed for removing chips from blind holes. The thin black tube blasts high pressure air to dislodge chips while the main nozzle draws them safely away. A clear plastic shroud protects the operator from flying debris. This compressed air cleaning (blow/vacuum) gun uses the Venturi/vortex principle to amplify the air flow. It has no moving parts and works from compressed air only. The Deep Hole Gun is a special version for cleaning blind holes up to 18" deep. A full range of accessories are also available.
Blind Hole Gun
Related Files