Vacuum Tubing, Ducting, Spark Traps
Tubing, Fittings and Ducting for Vacuum Systems, Dust and Mist Collection.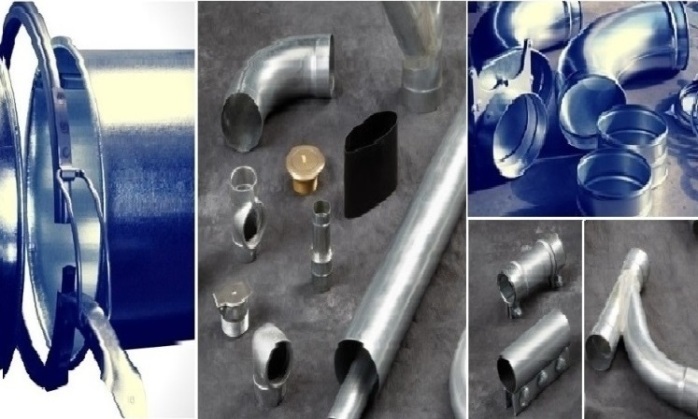 Tubing.Fittings and Spark Traps for Vacuum Systems.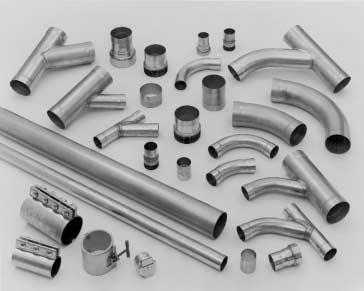 We offer fast shipment on a wide selection of MetFlo® product line, including tubing, pipe, bends, compression couplings, fittings and installation components. Our standard tube and pipe parts are available in carbon, galvanized and stainless steel, as well as aluminum. With superior quality and a competitive price, MetFlo® components are the solution.
Clamp-Together Ducting System.
We are a leading supplier of tubular components for industrial vacuum systems. Our standard catalogue items include tube sizes from 2⅛" through 14" OD in Carbon, Stainless, Aluminum and Galvanized Steel. 1½" and 2" OD are available upon request. Fast delivery is available on a wide selection of in-stock Tubing, Bends, Coupling, Fittings and Installation Components. We also make every effort to meet emergency requirements for non-stock items.
Inside and outside diameters polishing provides smooth ID (180 grit) surfaces. For 2" - 5" OD Long Radius Bends and Straights.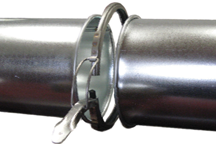 Our clamp together duct system utilizes a heavy duty, all welded, all stainless clamp to encompass and securely connect the rolled lips pre-formed on the ends of the components. The heavy duty standard gasket is n-buna rubber- a material that is acceptable for most uses. Other materials are available for high temp, FDA, and corrosive applications. An adjustable clamp is also available for 'positive' pressure systems and application where leaks 'MUST' be avoided.
Custom Spark Traps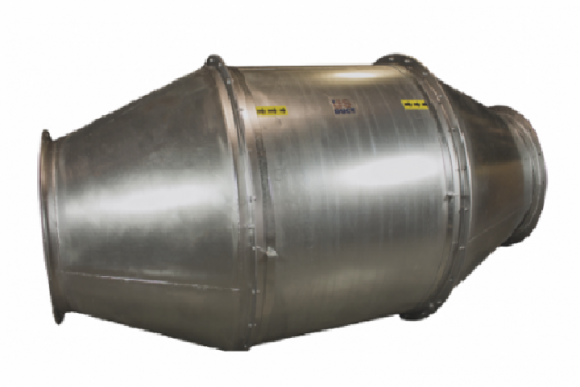 Can't find the We carry a complete line of Spark Traps all custom made here in the USA. All made with premium materials and fast delivery times. Give us a call anytime to discuss your needs. We put decades of experience both in the field into finding the best solution that meets your needs. Our support team are available at (800) 635 0298 or after hours at (919) 607 6765.
Related Files