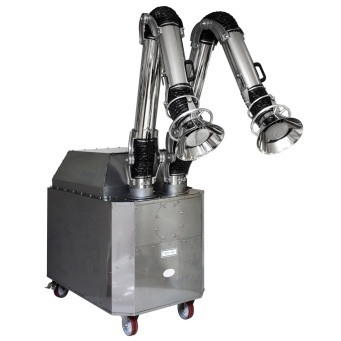 Explosion-Proof Portable Dust Collector
Stainless Steel or Mild Steel construction available. For Division 1 and II, Class I and II, Group D and Class II, Groups F and G. Group E motor and switch available. 3rd Party Certified.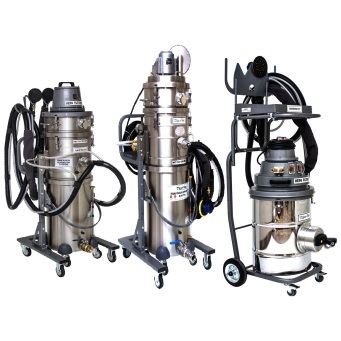 Dustless Sanding Vacuums for Automotive and Aerospace
CLEANING MACHINES For Hazardous Locations (Classes C1618 01 & C1618 81). Class I, Division 1, Division 2, Group D, T3C and Class II, Division 1, Division 2, Groups E, F and G.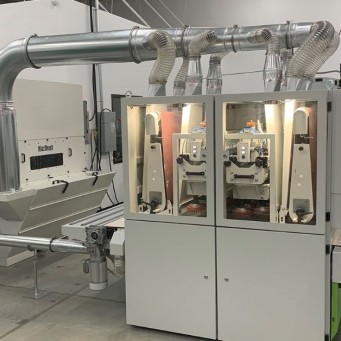 Wet Collectors for Explosive Metal Dusts
Most Wet Collectors lack proper HEPA Filtration. Where other manufacturers are using MERV 13 furnace filters, ours features a metal framed certified HEPA with NFPA 484 compliant heat sensors. Our Wet Collector Modules and Downdraft Tables are more efficient than other wet collectors because we build them right. We also have the shortest lead times in the industry. Call us today!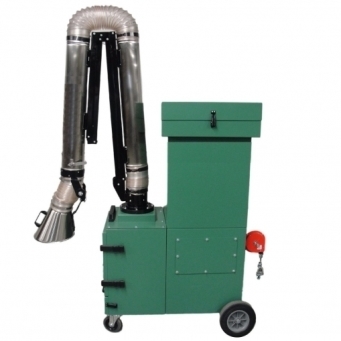 SPC XP Collectors for Explosive ST1 Dusts
Designed for source capture. The SPC units are compliant with NFPA 652 standard for collection of ST1 Explosive Dusts. Optional Explosion Proof Motor compliant with Class 1, Division I and II. Groups E,F&G and NEMA 7/9 Starter, Carbon Module: for the removal of gas/vapors and odors. Up to 2500CFM.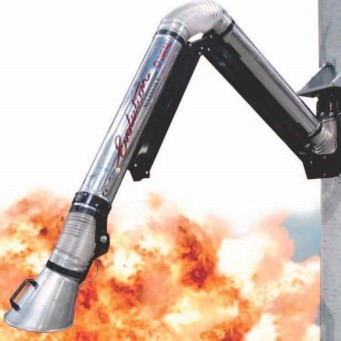 Fume Extraction Arms
Controlled Air Design has the full range of Fume Extraction Arms for highly effective source capture of fumes, smoke, dust and gases produced by a wide variety of industrial processes. Including ATEX, Food-Grade, Wall-Mount, and Portable design.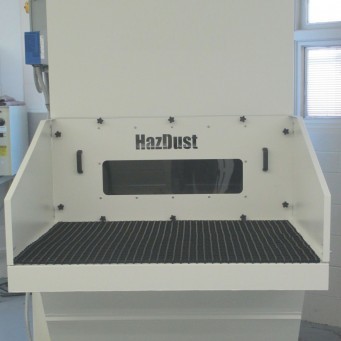 Downdraft Tables and Booths for sanding and grinding
All APB Downdraft Benches are designed to "source-capture" dust, smoke, fume, and gas/vapor contaminants. Compliant with OSHA and OSHA regulations, each APB Downdraft Bench can be custom designed to fit each user's unique application needs.
Filtration solutions for fume, dust, and mist generated from industrial processes.
Case Studies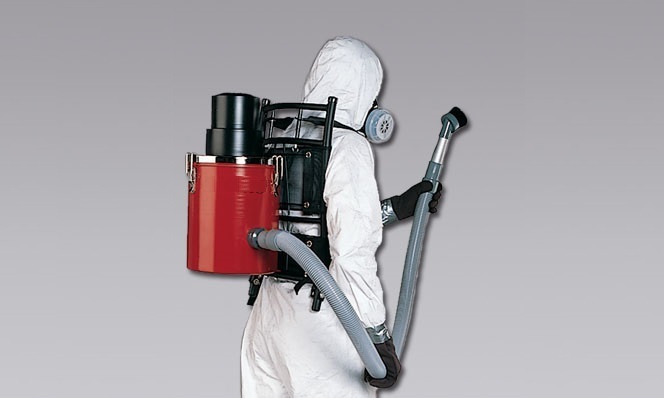 Asbestos and lead dust solution
Remediation Solution for a local contractor.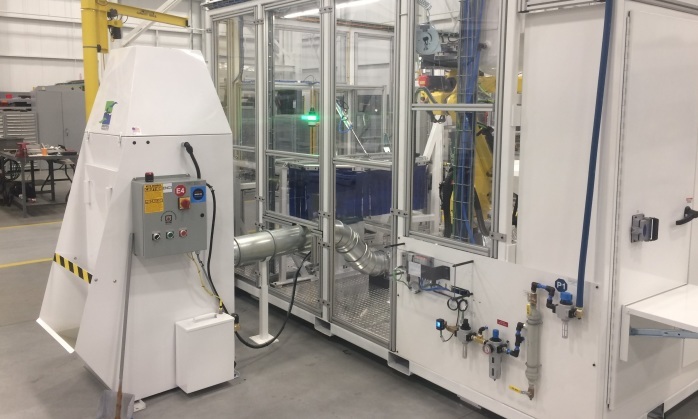 Explosive Aluminum Dust
A customer needed a solution for NFPA 484 Compliance while sanding aluminum.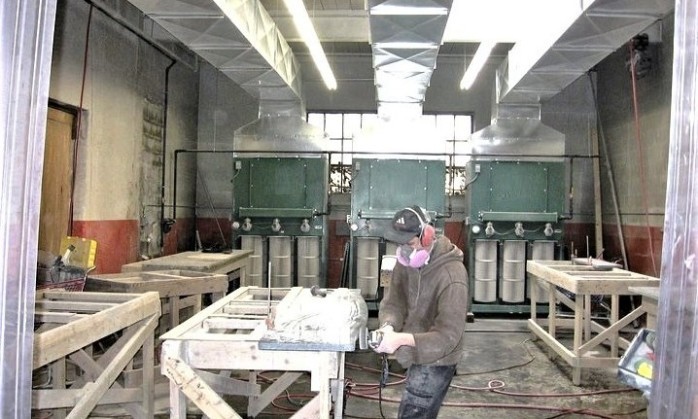 OSHA Silica Standard
HEPA Cabinet Collector for OSHA's Respirable Crystalline Silica Standard for Construction