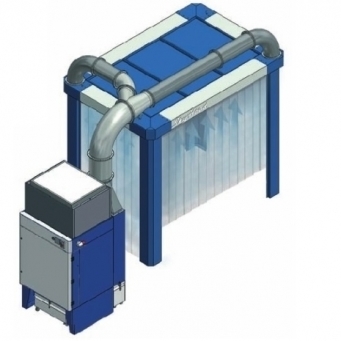 Fume & Dust Extraction from Robotic Cells
Coral IPERJET DF is ideal for extracting welding fumes from all-day robotic welding and laser cutting applications. Returns clean breathable air into workspace.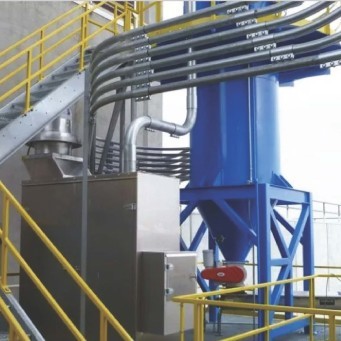 Controlled Air Design is your source for central vacuum systems.
Central vacuum systems should provide consistent, continuous performance even as you add more users to the mix. Read more about central industrial vacuums built specifically for multiple operators.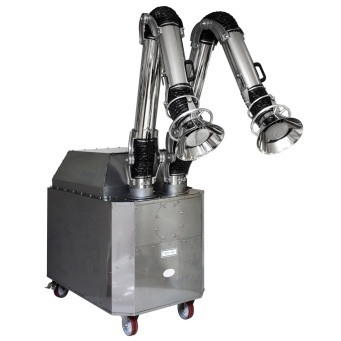 Division 1 Explosion-Proof Dust Collectors-HAZLOC.
With 6" and 8" diameter arms and up to 1200 cfm to achieve proper NFPA minimum capture velocity. The Tiger-Vac CD-600EX and CD-1200EX are 3rd party certified explosion-proof portable dust collectors.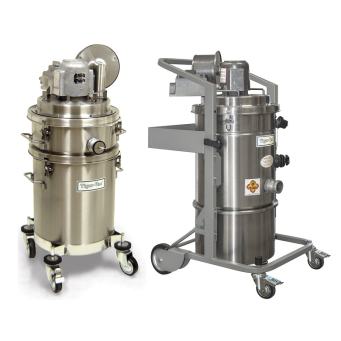 Division 1 Explosion-Proof Vacuums Electric and Pneumatic-HAZLOC.
Explosion-Proof Vacuums for Class I, Division 1, Division 2, Group D, T3C, and Class II, Division 1, Division 2, Groups E, F, and G. We have explosion-proof 3rd party certified vacuums for all divisions and classes.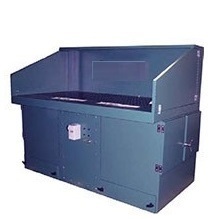 Heavy-Duty Downdraft Tables and Booths.
Downdraft Tables for fine metal dust and NFPA484 Compliance. Steel, aluminum, titanium.
Filtration solutions for fume, dust, and mist generated from industrial processes.
Case Studies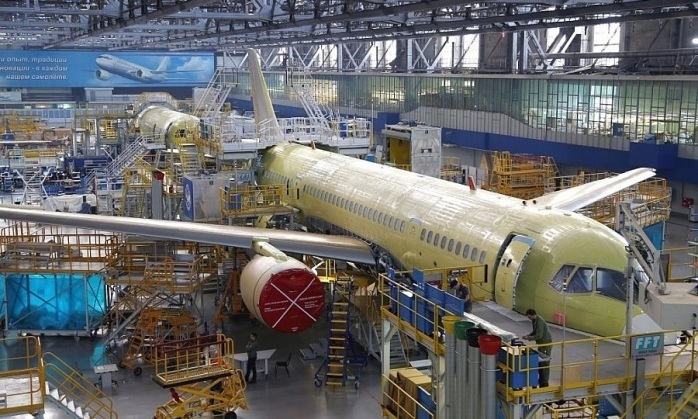 Explosive aluminum dust from sanding aircraft parts.
A leading aircraft manufacturer needed a solution for cleanup of explosive metal dusts.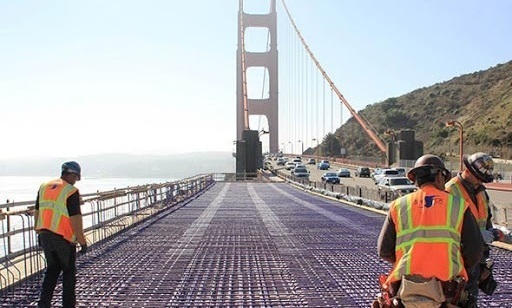 Bridge Construction
Golden Gate Bridge construction needed a special vacuuming solution for small debris.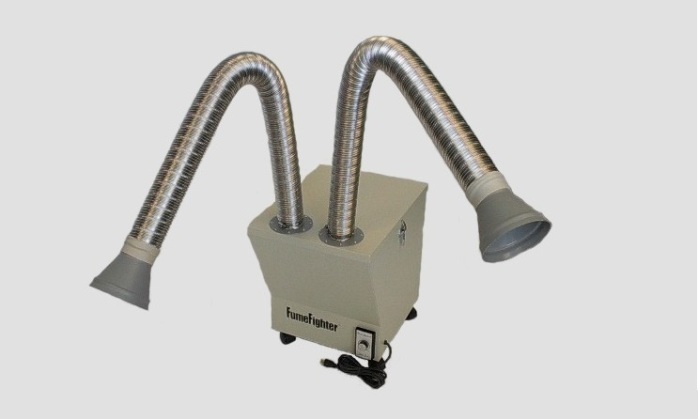 Fume Collector for Nail Salon
The Solderpure with HEPA and Chemical Filters can mitigate exposure to harmful chemicals in a wide variety of environments.