Filters
After-market and OEM replacement filters for all major brands of dust, mist, and oil collection.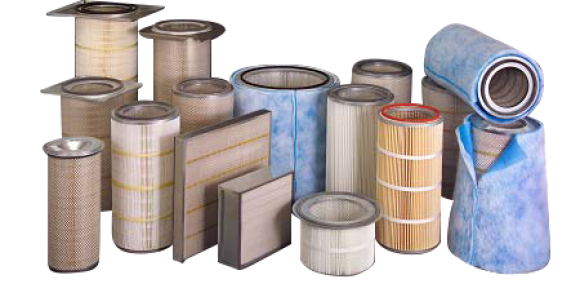 Full variety of industrial filters: air filters, air oil separators, bag filters, carbon, loose activated granular coconut shell, carbon and potassium permanganate, cartridge filters, coalescing filters, custom designed filters, EDM filters, fabric filters, gas turbine filters, gas filters, hydraulic filters, fluid process filters, self cleaning filters, electrical & mechanical indicators, lubricant analysis, off line filtration, pleated filter bags and final filters.
We also carry filters for high-powered vacuum systems such as cartridges type, over bags, sock filters and HEPA after-filters. If you don't see it on our website give us a call and we will track it down for you.