Blue Origin approached us for a bulk vacuuming solution
We were approached by Blue Origin after they had conversations with other vacuum providers. We were able to provide the right solution.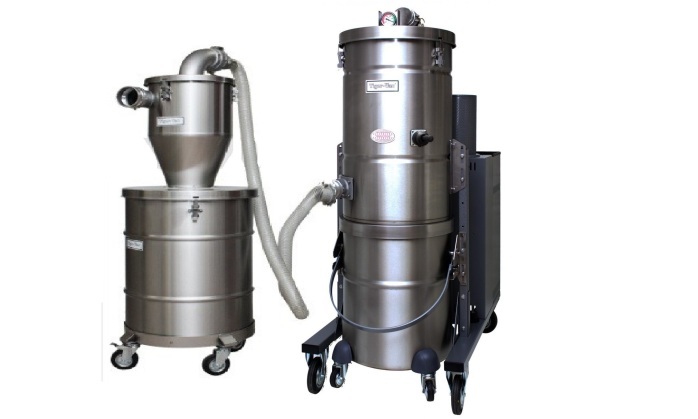 The problem
Blue Origin, LLC is an American aerospace, space exploration company and launch service provider headquartered in Kent, Washington. They needed a vacuuming solution for inside a robotic cell. They are collecting 150 gallons per day of plastic strands and dust. The area is Class 1 Div. 1. They had previously tried solutions from other vacuum providers, but the plastic strands were "birds nesting" (clogging) within the narrow 2" hose that comes with most industrial vacuums. They approached us for a solution.
The solution
We recommended the Tiger-Vac® CD-100L (DT) EX (MFS) Vacuum for Division 1, Class I, Group D and Class II, Groups F and G, and HEC-200L (4W) separation system. Tiger-Vac expanded the vacuum inlet for 4" so that the operator could attach a 4" vacuuming hose to the inlet on the HEC. This allows for easy disposal of the debris without any dust or particulate making its way into the vacuum. The 4" end to end allowed continuous vacuuming without stopping to unblock the hose. We provided static dissipating hoses and vacuuming tools to ensure a safe a static free environment.
The solution was deemed a success and Blue Origin has become a valuable repeat customer.
Related Products