Static Dissipative Food Grade Hose
Static Dissipative Urethane Food Grade Hose- perfect for vacuuming food ingredients.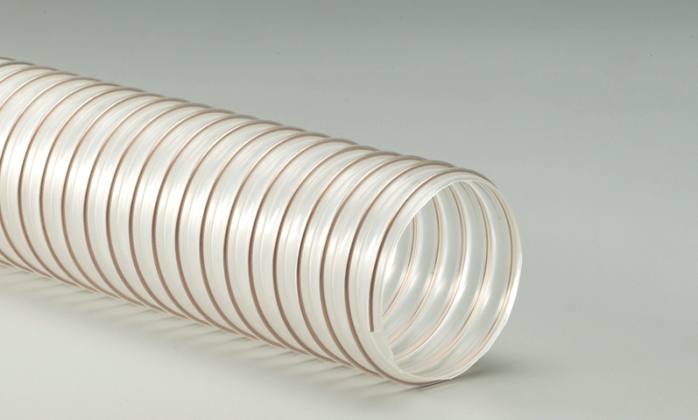 The Problem
A plant manager for a leading breakfast cereal manufacturing facility needed a lightweight and flexible vacuum hose that was suitable for vacuuming food ingredients. They had tried other vacuum hoses, but residue from the hose was contaminating the powders. They requested a hose that would be FDA approved and safe around combustible dusts. The hose also needed to have great abrasion resistance. Because the hoses were connected to a powerful vacuum system, quite a bit of static electricity was building up within the wall of the hose.
The Solution
We recommended our Static Dissipative Urethane Food Grade Hose. It is lightweight and has exceptional resistance to abrasion, making the hose a perfect fit for the task. We also recommended our conductive swivel cuffs and food grade vacuuming tools. The hose was functional enough that it was also used for wet vacuuming.
After a few months of using our line of food grade hoses, the plant manager reported that the operators found it easy to work with. Its smooth inside bore also meant that no food residue was getting stuck inside the hose, and that workers were no longer afraid of getting a nasty shock from static build-up. The plant manager has since recommended the conductive urethane food grade hoses to other plants they own around the Southeast.
Related Products