Food Production Facility Needed Air Purification for Pandemic
Food Processing Plants across the US were shutdown because of the pandemic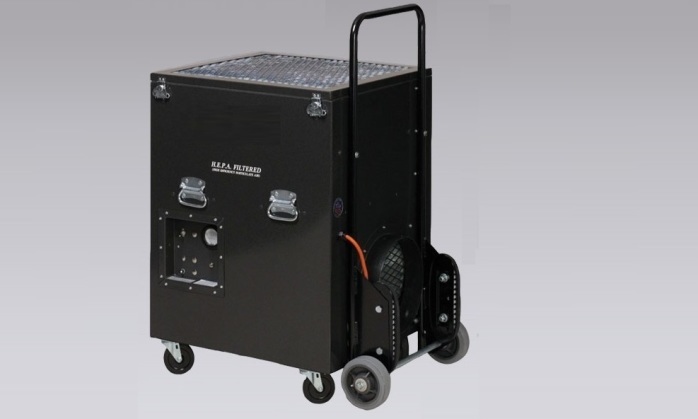 The Problem
We were approached by a leading food processing facility to provide safe breathable air for workers due to COVID-19. Due to the nature of production and layout of the plant, safe social distancing was nearly impossible. In addition to the the food production and storage areas, we were also asked to provide an air cleaning solution for offices and hallways.
The Solution
We recommended our HEPA Portable Negative Air Scrubbers and Flex-Duct Vent Kits. We based our calculations on the volume of space in cubic feet, and also on a required 15 air changes per hour for optimal clean air. In some tighter spaces, we offered a solution that included a capture hood. In addition, we placed HEPA Air Scrubbers in offices and hallways. In some areas we were able to ceiling-mount air scrubbers above areas where there was no available floor space.
By providing a solution for scrubbing contaminants from the air, the facility was able to reopen. The plant manager and workers all reported that they were satisfied with the solution. When implemented correctly, HEPA Air Scrubbers are a cost-effective and reliable solution.
Related Products