High Volume Wood Pellet Vacuuming Solution
Wood Pellet manufacturer needed a vacuuming solution for as much as 10 cu yards at a time. The equipment also needed to be Explosion-Protected.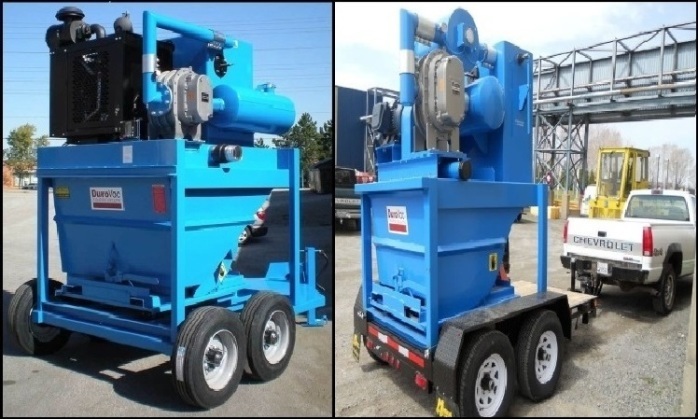 The Problem
A large wood pellet manufacturer had a problem with large spills of wood pellets. Renting vacuum trucks was becoming expensive. The customer asked that the solution be diesel powered and compliant with NFPA 654 and NFPA 652.
The Solution
We recommended one of our Diesel Powered PL Portable Vacuum PowerLifts with XP protection and Deutz diesel engine with the extreme vacuum of a Gardner Denver positive displacement vacuum pump. The unit was built onto a mobile tow-behind trailer so that the customer was able to be instantly responsive to massive spills of wood pellets all throughout the facility.
The customer reported that the Powerlift was a success. Their AHJ and Health & Safety Officer reported that the unit and all accessories brought them in line with NFPA and OSHA requirements.
Related Products