KUBE - Compact Mist Collection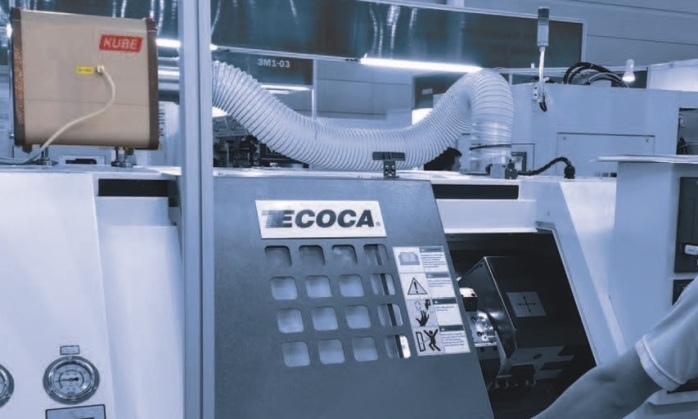 KUBE is a compact mist collector that has very high efficiency, low maintenance, and high performance.
Within the carefully curved KUBE body, the designers have cleverly inserted 4 stages of filtration with progressive efficiency. The backwardly curved impeller blades, specifically designed to generate a powerful coalescent effect, but primarily conceived for avoiding, along all the mist collector life, any phenomenon of imbalance and subsequent vibration, silently conveys the air flow inside to the mist collector. In the next step, the air speed undergoes a marked slowdown and passes through a drop separator labyrinth pre-filter. The following steps consist in collection and removal of mists and residual micro-mists.
The KUBE is designed to work with any machine using soluble or neat oil.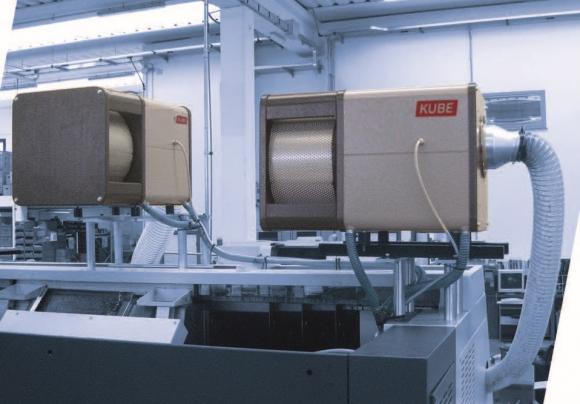 The coalescing band is able to capture and re-aggregate the smallest oil mist droplets and micro-mists, making them sensitive to the gravity action. The cartridge provides a large accumulation of the micro-pollutants, ensuring very long intervals between maintenances, thus less filter replacements.
Specifications:

Maintenance and regular replacement of the filters with original parts are operations to ensure long operating life and filter efficiency of the mist collector. The maintenance of KUBE is simple, which results in a considerable saving of time and money.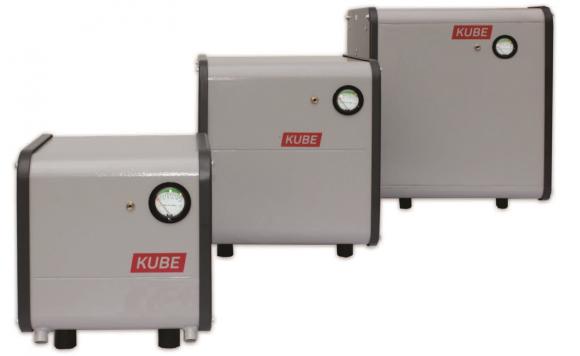 KUBE is a mist collector designed to work with any machine tool using both, soluble or neat oil. Among them, lathes, milling machines, grinders, machining centers, boring machines and similar.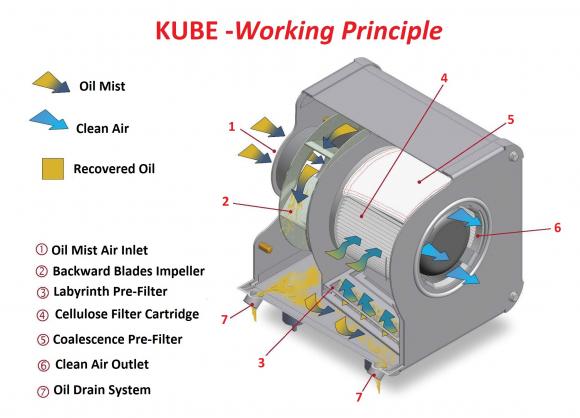 Related Files