Fiber Bed Coalescing Filters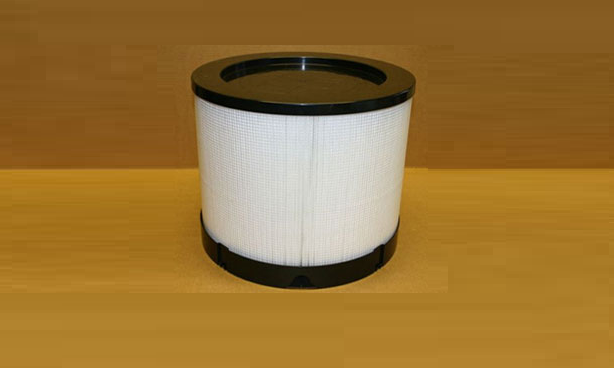 ODF Absolent Oil Mist Filters are well suited to applications such as: grinding (cutting fluid emulsion), turning (cutting fluid emulsion), milling (cutting fluid emulsion), electrical discharge machining and machining, using straight oil and moderate loads.
These highly efficient filters are fitted over the exhaust end of the unit using the fitting clips supplied. Cartridges are inexpensive and can be crushed or burned after use, thus reducing adverse environmental impact. The afterfilter used as a 'polishing' filter for the removal of residual fine particles has a life of between 6–12 months. Any application producing smoke or fine oil particles should be fitted with an afterfilter.
Absolent Oil Mist Filters are useful because oil mist is hazardous to your health and oil mist causes slippery floors and collects dust on machines and walls. Also, official regulations are becoming increasingly stringent; therefore it is important to invest in equipment and filters that will comply with future requirements.
Our Absolent ODF Oil Mist Filters guarantee a high separating efficiency, which does not deteriorate even over long periods of operation. The filters can run continuously 24 hours a day. The filter cassettes are self-draining and have a very long operating life, which means minimal servicing and maintenance costs. ODF filter cassettes can usually be washed. The filtered air can usually be returned to the premises, which saves heating or cooling energy, and the returned oil can be used for recycling. The filters are based on a modular design which makes it possible to provide customized solutions ranging from single units to large central installations. All our filters are fire-tested and have a low noise level.