High Temperature Hoses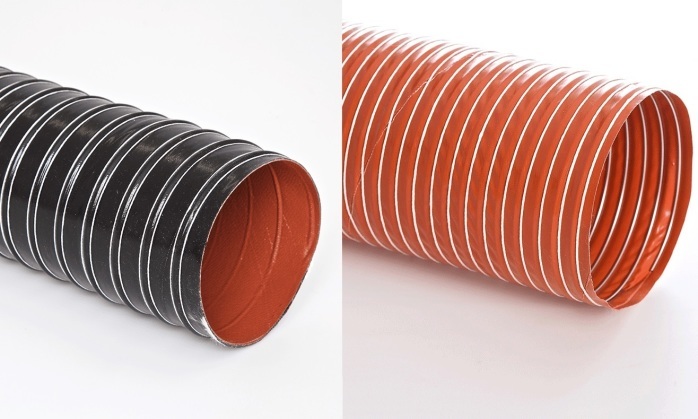 High Temperature Hoses
Heat Flex Silicone Hose.
Single-ply iron oxide red silicone coated fiberglass fabric hose reinforced with a spring steel wire helix & external filament fiberglass cord.
Suited for high temperature air handling applications
The narrow pitch allows for tight bending radius while maintaining a smooth air flow
Non-kinking
Resistant to many oils & solvents, ozone, water, fungus & alkalis
Not recommended for continuous flexing
Standard Max. Inside Diameter = 10", consult sales team for pricing & minimums on larger sizes
We also have a Nomex 2-Ply heat resistant hose. Click HERE for more.
Specifications: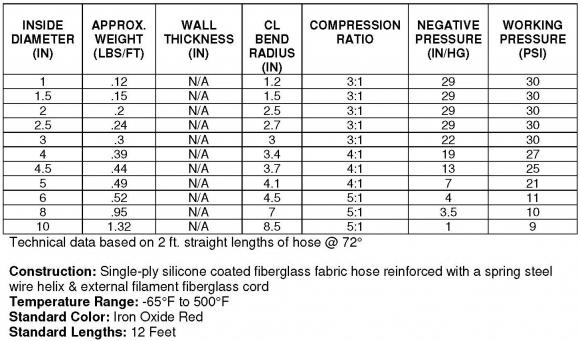 HeatFlex SS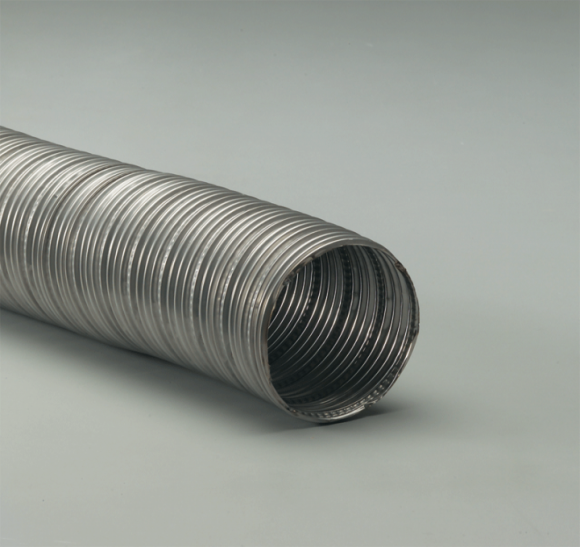 Single-ply helically corrugated stainless steel alloy hose with a 4-ply finished seam that is folded flat and crimped for tightness and strength. Available in 5ft and 10ft sections. Stainless connectors to join lengths together to form longer runs. Great for chemical fume exhaust, soldering and circuit board heat exhaust, and oil mist extraction.
Features:
Light weight & hand bendable allowing for elbows & turns to be formed easily during installation
Self-support construction allows for bends to stay in place
Resists metal fatigue, weathering, & most corrosive fumes & chemicals
Not recommended for continuous flexing
Hose connectors available
Specifications: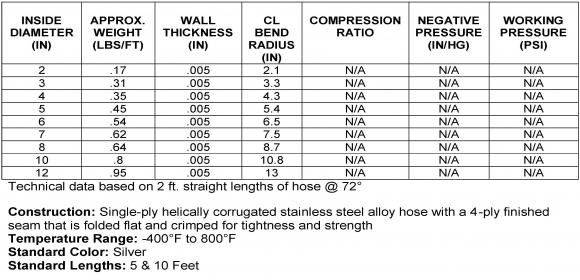 Related Files