Dustless Sanding Vacuum Systems for Automotive and Aerospace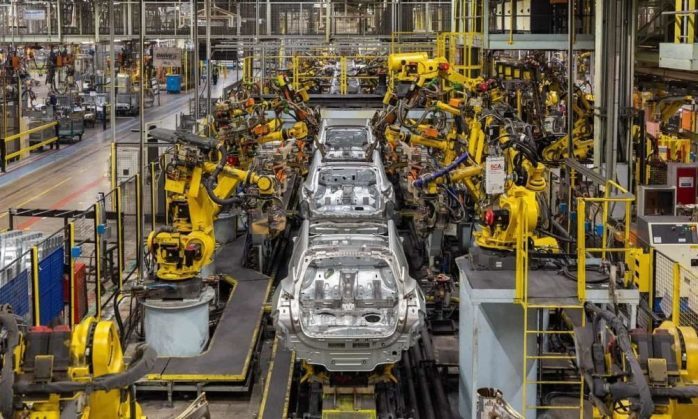 Automotive and Aerospace industrial vacuum systems for safe recovery and inertization of conductive metal dusts in NFPA Hazardous and Ordinary Locations. (HAZLOC and ORDLOC).
AVSD-40L (2+2W) HEPA SK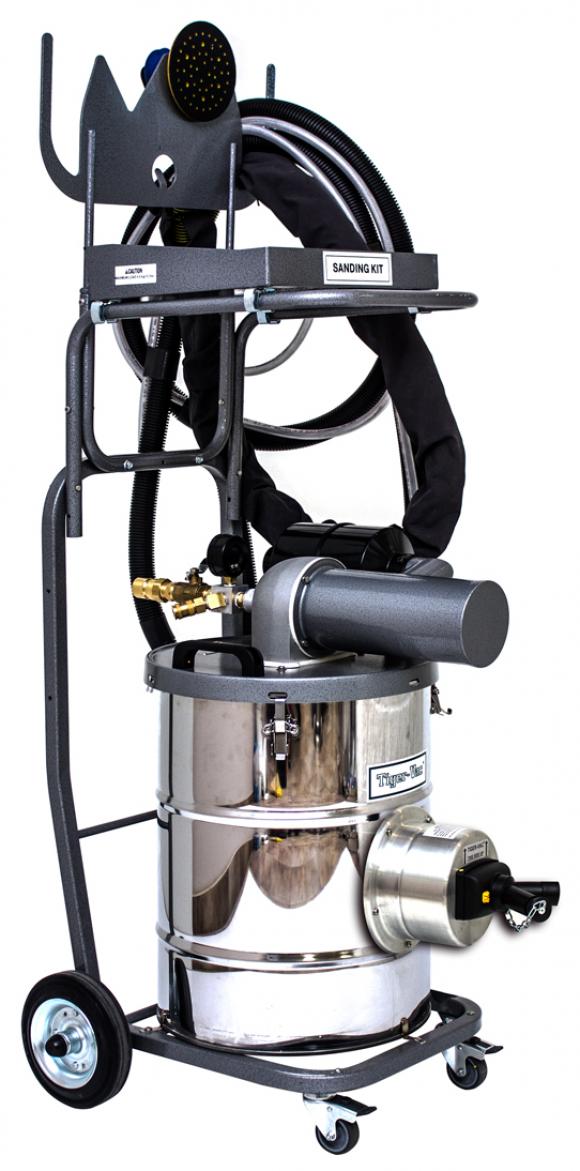 Air Operated Automotive/Aerospace - Dust Extraction/Vacuum Sanding Kit System
HEPA filter with an efficiency of 99.995% at 0.3 micron. Tested IEST-RP-CC001. H14 by MPPS method as per EN 1822 and OSHA compliant. All of our HEPA vacuum systems are aerosol leak tested before leaving our facility - included
For sanding and corrosion control
Designed for the recovery of aluminum, magnesium, zirconium and all other commercial alloys
Pneumatic (air-operated)
Static dissipating and conductive
For the recovery of powders only
Includes disposable filter bags
Stainless steel SAE 430 body and recovery tank
Ready to use - all filters and suction/airline hoses are included
Mounted on a 2+2 cart for easy maneuverability
Large selection of optional dustless hand tools
Specifications: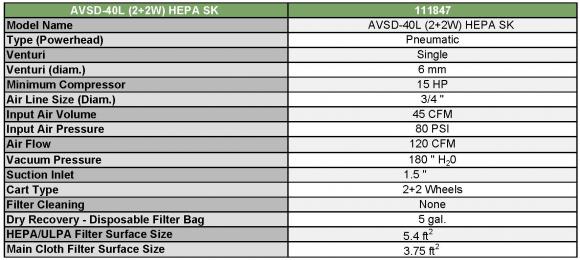 EXP1-IT (63L) EX (CFE) SK HEPA FOR HAZLOCS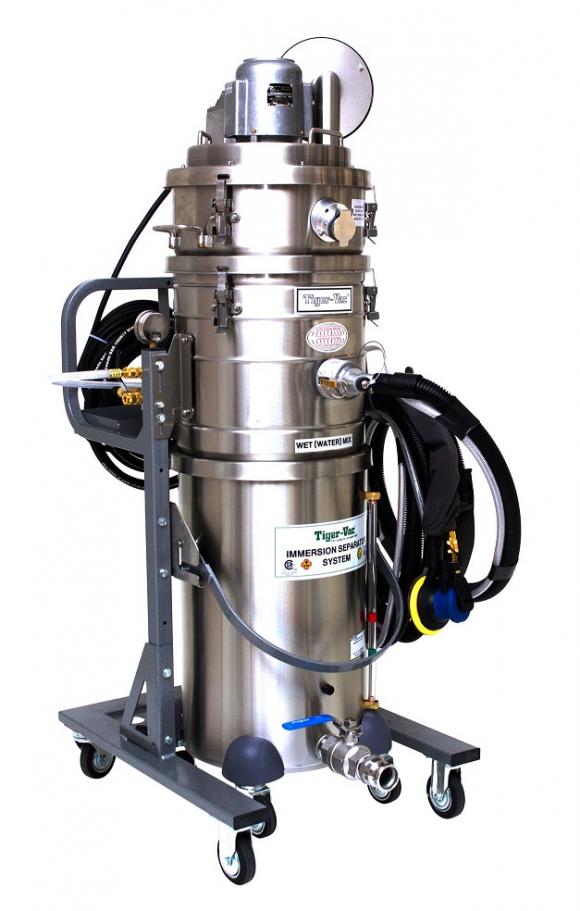 120V Automotive/Aerospace - Dust Extraction/Vacuum Sanding Kit System
For Hazardous Locations (Classes C1618 01 & C1618 81)
Class I, Division 1, Division 2, Group D, T3C and Class II, Division 1, Division 2, Groups E, F and G.
Water-based immersion vacuuming system for recovery and deintertization of conductive metal dusts and alloys for NFPA 484 compliance. HEPA filtration efficiency of 99.995% @ .3 micron.
Fully certified explosion-proof in accordance with NFPA 484. Less than 10 oms of resistivity.
Degassing vent allows gases to be discharged automatically. A variety of static-conductive vacuuming tools and sanding accessories are available.
We have many more automotive and aerospace sanding vacuum systems available than are on this page. Call us at (800) 635-0298 or email sales@controlledairdesign.com for more information.
Specifications: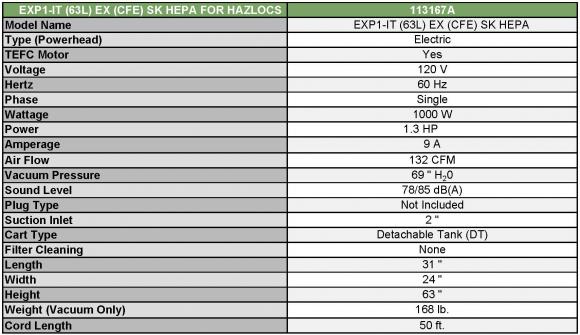 Tiger-Vac® Dustless Hand Tools & Accessories for use with Vacuum/Sanding Kits