C5-2500 Wet Dust Collector
The C5-2500 Wet Dust Collector is designed for safe collection of aluminum dust.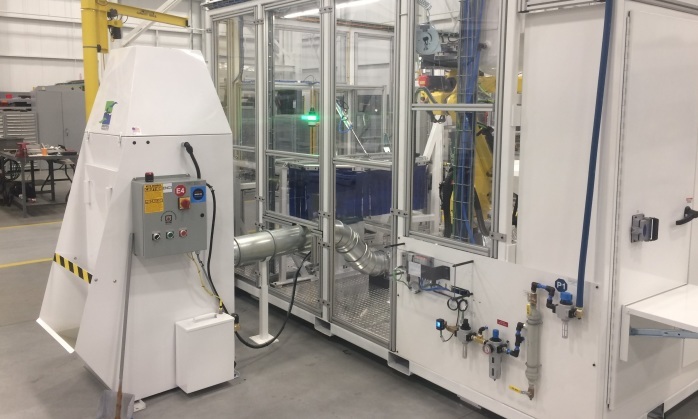 The Problem
​Aluminum is used heavily in aircraft and automobile manufacturing, as well as countless other industries. It is very lightweight and easy to work with, but is also one of the most explosive organic dusts. We were approached by a systems integrator who needed a safe and reliable means of collecting aluminum dust in the work cells they were building for a client. It needed to be compliant with NFPA 484, as well as OSHA and ATEX. They also requested that the equipment be made in the USA.
The Solution
​We recommended a C5-2500 2500 cfm 5HP Wet Collector with an 8" inlet. The NFPA/OSHA Compliance Package was recommended, along with an Explosion-Proof Motor and 1.5" Drain Valve.
The OSHA/NFPA Package includes a panel that mounts to the side of the unit. It contains a high-water/low water alarm and shut off.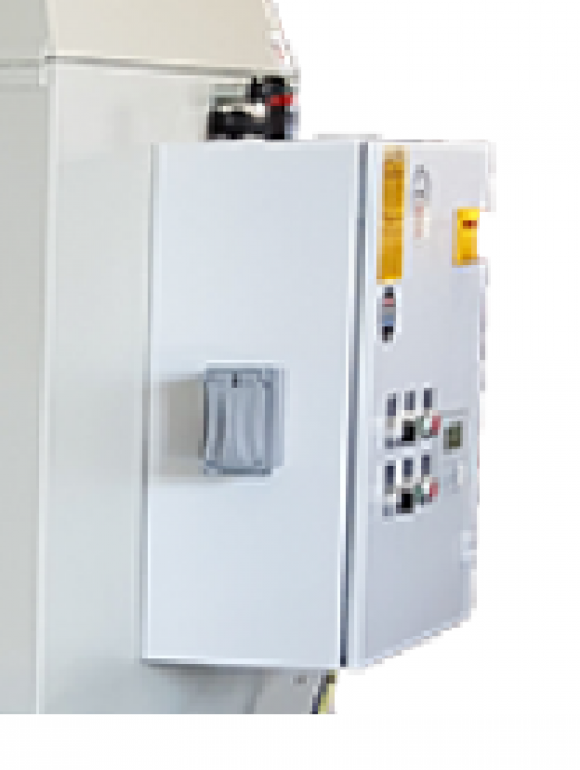 We also recommended hard piping a water supply line as the process uses up about 1 gallon of water per hour. The customer integrated the system into one of their work cells and noticed right away how quietly and efficiently the unit ran. They also requested a custom paint color that we were able to provide at no extra charge. The Wet Dust Collector Package included a powerful Tiger-Vac® AVSD-25L DT (MFS) RE HEPA (SINGLE VENTURI) Vacuum for cleaning out the sludge that builds up in the sump.
The customer was very happy with the C5-2500, and their own local AHJ recommended it for future projects. We can say with pride that they have become a happy repeat customer.
Related Products