HEPA Filter for Dust Collector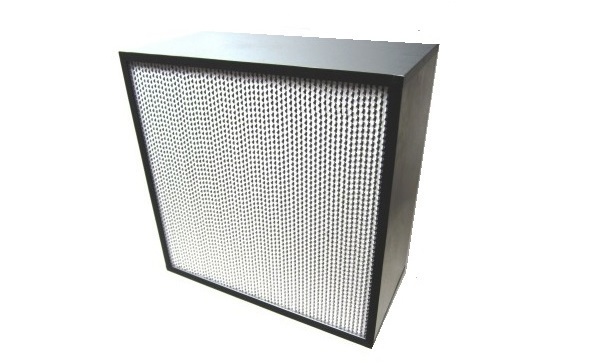 HEPA filters certified to be a minimum of 99.97%, 99.99%, or 99.999% efficient on 0.3μm per Mil. Standard 282.
​Our HEPA filters are available in a variety of framing materials, such as galvanized steel, aluminum, stainless steel, and particleboard. Frame types include DTF (double turned flange), single and double-header, box, groove seal, reverse groove seal, and C-style in metal. In wood, frame styles include box, groove seal, single and double-header. Three flow rates are available to meet varying fan capacities: Standard, Low Resistance, and High Capacity. The standard models can be utilized up to 220ºF (104ºC), and 100% RH. A High Temperature version is available for temperatures up to 500 ºF (260ºC); for prices, call our toll free number. Our HEPA filters are designed to meet the critical filtration requirements in places where airborne contaminants can cause damage to manufacturing processes and equipment, as well as present health hazards. Only materials that meet our stringent quality standards are utilized. All manufacturing steps are closely monitored to ensure that every filter will perform as expected. No matter what brand of cartridge filter you have, we have a direct cross reference for that part number. We have quantity discounts and we can ship anywhere in the continental United States!