Division 1 Portable Dust Collectors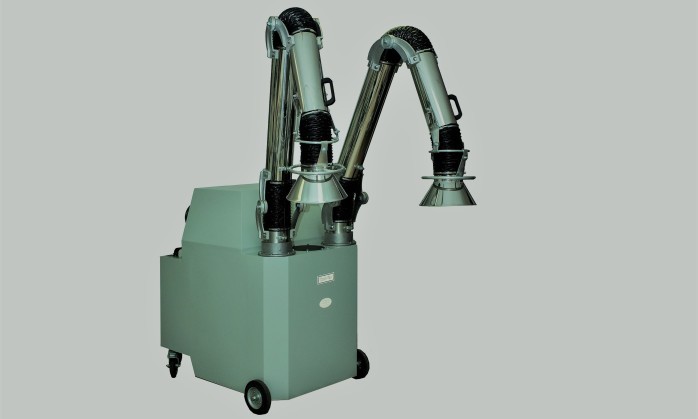 For the Safe Recovery of Combustible/Conductive Dusts from 600 to 1200 CFM
CD-600 EX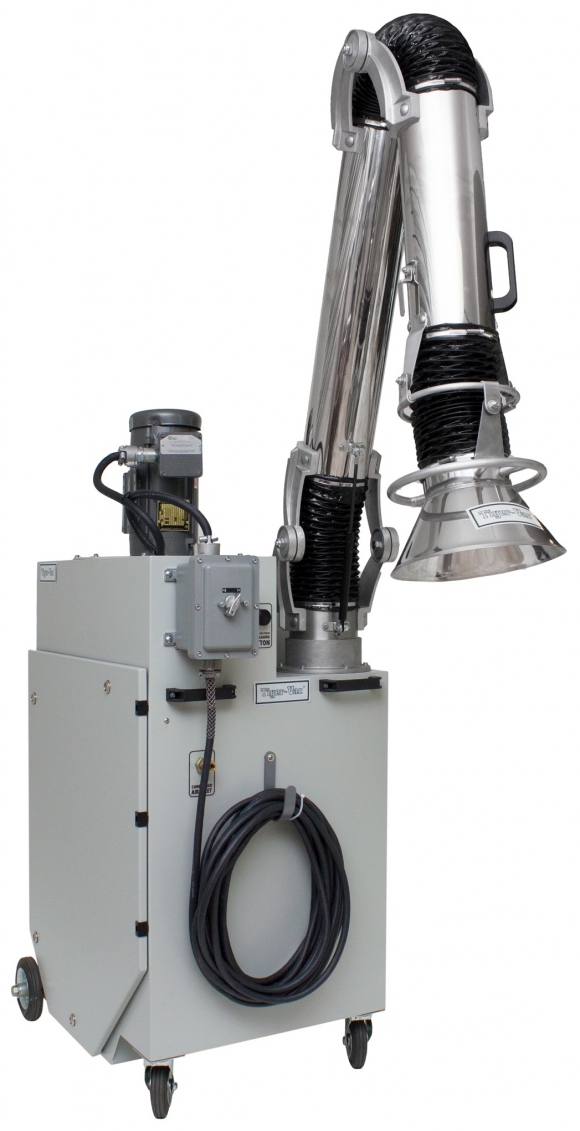 Designed to capture airborne explosive dusts in NFPA designated Division 1 Hazardous Locations. Heavy duty welded construction and static dissipating and grounded/bonded design.
The CD-600 EX has a Continuous-Duty motor that is available in both single phase 110V and also 230/460 3 phase (TEFC) explosion-proof/dust ignition proof motor. Manual or auto filter pulse cleaning, spark trap, and locking casters are included. The CD- 600 EX is ideal in labs, or in batching/testing applications.
The CD-600 EX has a full motion articulating arm and spark-trap making it ideal for grinding and welding, it's versatility also allows it to be used in Aerospace for capturing combustible dusts during sanding and buffing operations.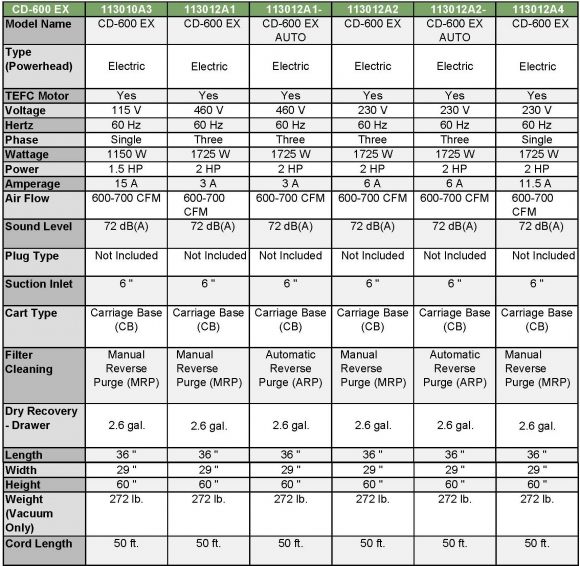 CD-1200 EX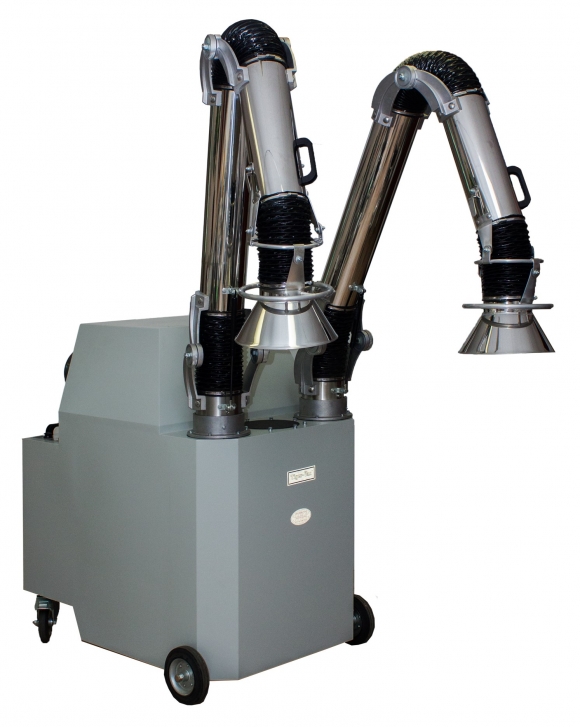 Designed to capture airborne dust
3-stage filtration system consisting of a metal mesh spark trap filter, aluminized spun bond cartridge and carbon after-filter. Filtration efficiency of 97% on 0.3 micron
Low pressure, high flow rate. 1200 CFM (2000 M³/h)
Filter cartridge pulse cleaning by compressed air (manual or with automatic timer) with a 10L compressed air tank
Filter cartridge made of conductive aluminized spun bond material
Heavy Duty welded construction
Heavy duty wheels and swivel castors. 2 wheels are static conductive and equipped with brakes
Handles for ease of movement
Easy access to filters
Low center of gravity to prevent tipping
Spark trap metallic filter included
Continuous duty 3-phase (TEFC) explosion proof/dust ignition proof motor. Third Party Certified
Different motor voltages are available
Thermal overload for motor
Optional dust extraction arm available - 2 x Ø6" (150 mm) or 1 x Ø8" (200 mm)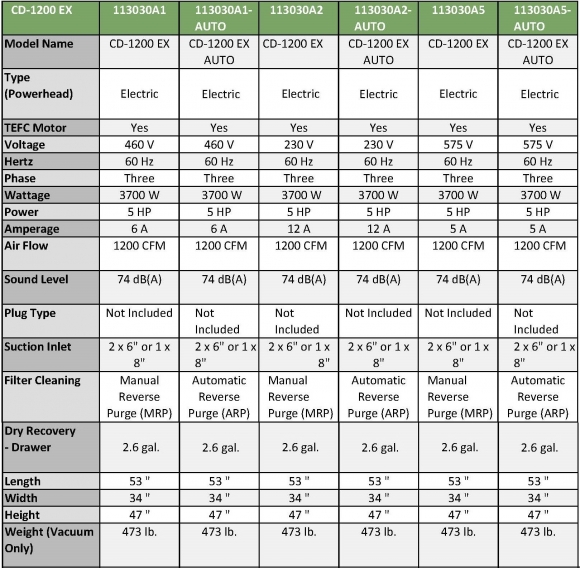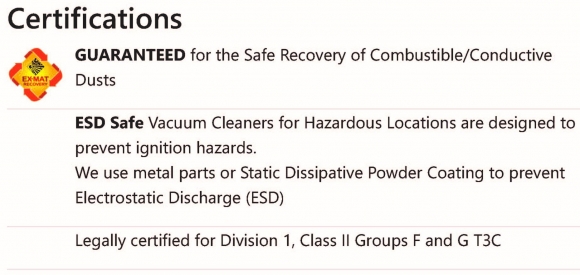 Related Files