Portable Dust Extractor for Explosive ST1 Dusts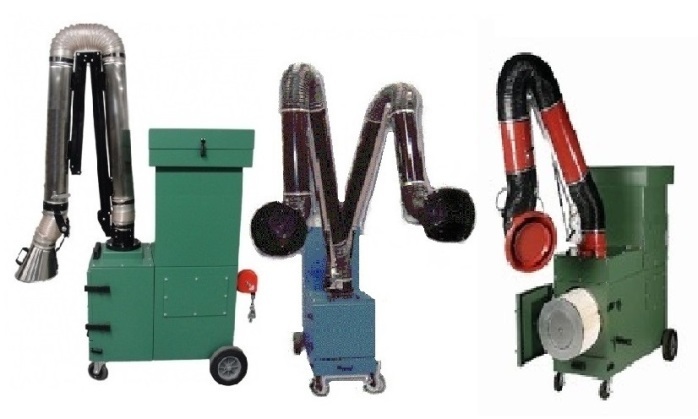 Designed for source capture, The SPC units are compliant with NFPA 652 standard for collection of ST1 Explosive Dusts.
​The SPC Portable Cartridge Collectors are designed for source capture of nuisance dusts that would otherwise migrate and settle on ledges or above ceiling tiles. Containing this dust right at the source is by far the most effective means of capture. The TEFC Motor and push button Filter-Pulsing System also make the SPC units great for continuous-duty use. The SPC units are compliant with NFPA 652 standard for collection of ST1 Explosive Dusts.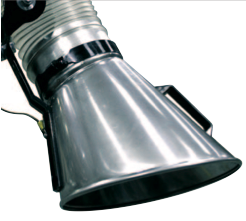 Conducting a Dust Hazards Analysis (DHA) to gauge the extent to which a hazard is present is a good first step that will enable you to buy the correct dust collector. A detailed conversation about the application is very important as well. NFPA Haz Loc, as well as combustible dust applications, require careful attention. We are happy to examine your application and provide you with a safe and efficient solution.
NFPA 652 and the 8 cubic ft rule
Per NFPA 652:
"if the system's air-material separator, such as a filter receiver, dust collector, or cyclone, has an enclosure (dirty-side) volume greater than 8 cu. ft., then the enclosure must be protected against an explosion's effect by a valid protection method, such as explosion venting, suppression, or containment." The SPC 1000 and 2000 are both compliant with the 8 cu. ft. rule, as the "dirty air" portions of each collector are less than 8 cubic ft.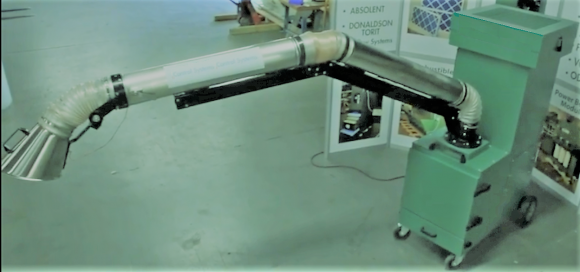 By also adding a non-sparking fan wheel and an aluminum spark deflector (and several other key upgrades), the SPC units can be customized to be compliant with NFPA 652 Standard for capture of ST1 explosive dusts. These units are useful in specific applications such as batching or pouring of powders in a lab or factory, as well as industries such as cosmetics, pharmaceutical, aerospace, and defense. Having a detailed conversation ahead of purchase is crucial as every application is unique. Allow Controlled Air Design to customize a unit for your needs!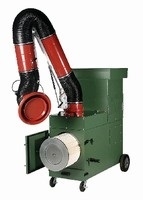 Options:
HEPA Module to offer 99.97% @ 0.3 micron efficiency
Carbon Module: for the removal of gas/vapors and odors
Multiple inlet options available: Arm, Bench or Hood
Spark trap
Auto-Pulse
Carbon Module for VOCs and odors
Specifications:
1000 or 2000 Nominal CFM @ 5.5 in. of static pressure
Single phase 1.5 HP or three phase 3 HP TEFC motor with switch, cord on 1.5 HP only.
Direct drive backward inclined airfoil non-overloading fan
177 or 295 square feet of filter area providing filter

Efficiency of 99% at 0.5 microns

80/20 Polyester Blend flame retardant HEPA-like cartridge filter
Internal baffle protecting cartridge filter

Manual push button pulse-jet filter cleaning system

Easy tool-less filter change-out

Mini-helic filter change-out gauge

Dust collection drawer

6 or 8 in. by 10 ft. externally supported extraction arm
10 in. rear wheels and 5 in. front swivel wheels
11- and 14-gauge heavy duty metal construction
Kelly Green industrialized textured powder coat finish
Performance:
| Unit | HP | CFM | LxWxH (inches) |
| --- | --- | --- | --- |
| SPC-1000 | 1.5 | 1000@ 5.5 WG | 36 x 20 x 53.5 |
| SPC-1200 | 1.5 | 1200@ 5.5 WG | 47 x 20 x 53.5 |
| SPC-2000 | 3.0 | 2000@ 5.5" WG | 47 x 20 x 53.5 |
| SPC-2500 | 5.0 | 2500@ 5.5" WG | 47 x 20 x 53.5 |
Related Files
Related Products