Coral JetClean and Grindex DF Welding & Grinding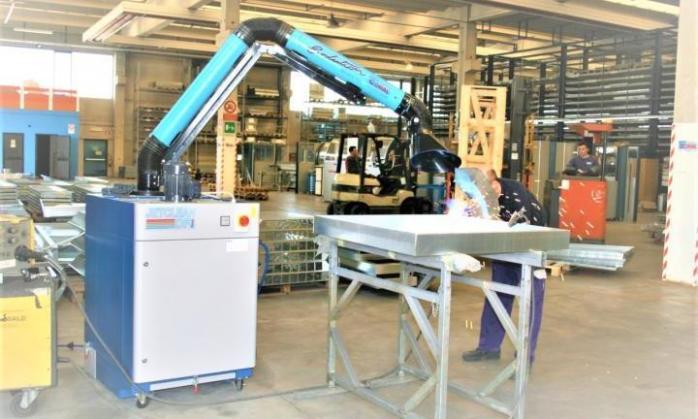 Coral Grindex and Jetclean DF Portable Fume extractors are in stock for immediate shipment anywhere in the USA. Both built on the same chassis. The JetClean can be easily modified in the field to become a Grindex, and vice-versa.
Jump To:
Coral Grindex DF
Portable collector for safe collection of grinding sparks from sanding and deburring of metals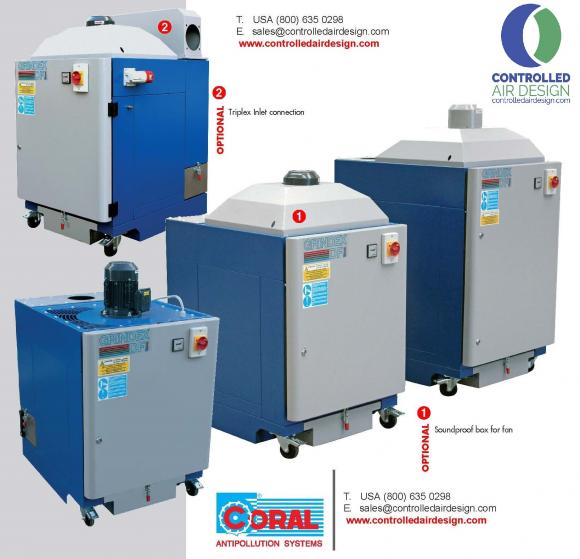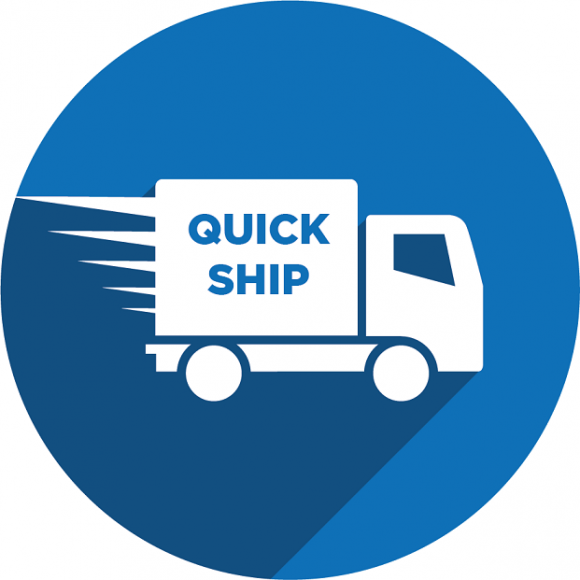 Our 24/7/365 tech-support (call or text) hotline is (919) 607-6765
Our Portable units and Extraction Arms are in stock for immediate shipment!
Largest selection of fume collectors and arms in the industry!
The JetClean and the Grindex each feature a pre-filtration isolated spark chamber and water-bath for safe removal of smoke, dust, sparks, gases and VOCs.
TEFC Continuous-Duty Motor, spark arresting chamber, and thermal switch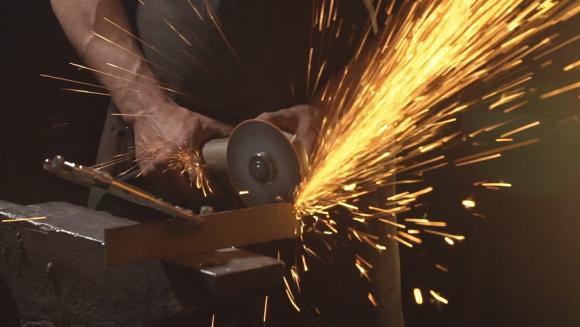 For all day continuous-duty collection of metal grinding sparks. The Grindex internal spark drop-out chamber, and stainless steel water bath are the only portable spark arresting dust collector of its type. This cart mounted filter unit for grinding dusts comes complete with fan, cartridge, spark trap, thermal switch and arm connection. The air extracted through the pipe is collected in the decantation chamber. The heaviest particles fall into the water basin, which has the function of extinguishing any sparks. The dusty air passes through the cartridge filter that captures the dust.
Click HERE to see full specifications for the Coral DF Grindex
Our tech-support (call or text) hotline is (919) 607-6765
FAQ Section
What is the working area of articulating arm?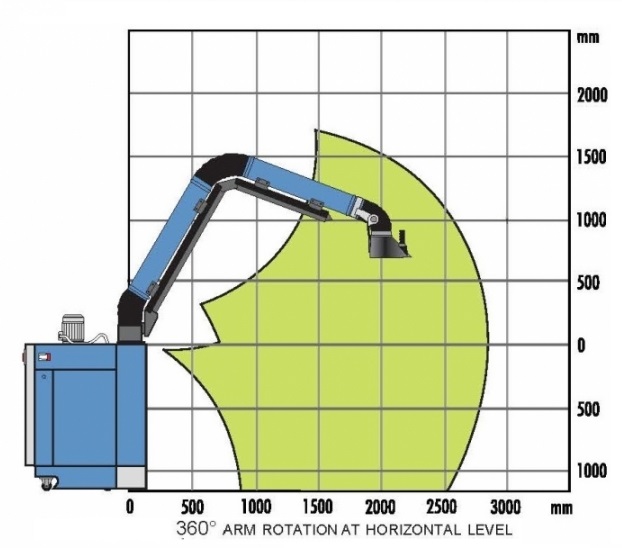 Working area of articulating arm
​
How much primary filter does the JetClean and Grindex have?
Up to 172 sq ft of primary filter area with on demand pulse-jet filter cleaning.
What sets the Grindex apart from ordinary welding fume collectors?
Most welding fumes look like just like The Grindex on the outside, but on the inside they are very different. With most weld fume collectors the sparks hit the filter without any deflection or buffering. The Grindex has a spark chamber with preliminary water system that extinguishes any sparks present in the air before contact with the filter.
Can I add HEPA or Carbon Filtration?
​Both the JetClean and Grindex have options for HEPA and 38 lbs. Activated Carbon that are post main-filter.
Who do I call or email for support on Coral units in the USA?
Call: (800) 635-0298 or email sales@controlledairdesign.com
Features and Specifications
The Grindex DF suction filter has been built for use in all dry grinding
The Grindex DF is equipped with high efficiency filter cartridge. (IFA/BGIA M-Class rating)
The preliminary water system extinguishes any sparks present in the air before contact with the filter
The Grindex DF-JET is equipped with automatic pneumatic cleaning
Small and easy to move
Air Flow: 856 cfm to 1,345 cfm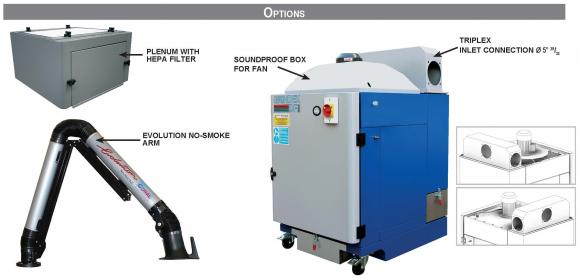 Grindex Specifications: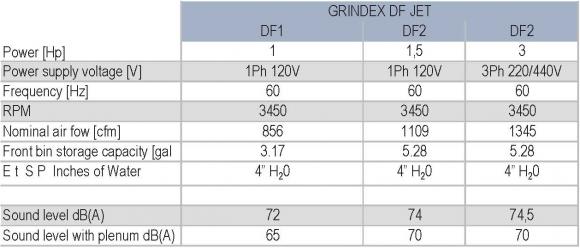 Call (800) 635 0298 to order Coral Filter Cartridges and Parts.
Coral Jetclean DF2-1.5 HP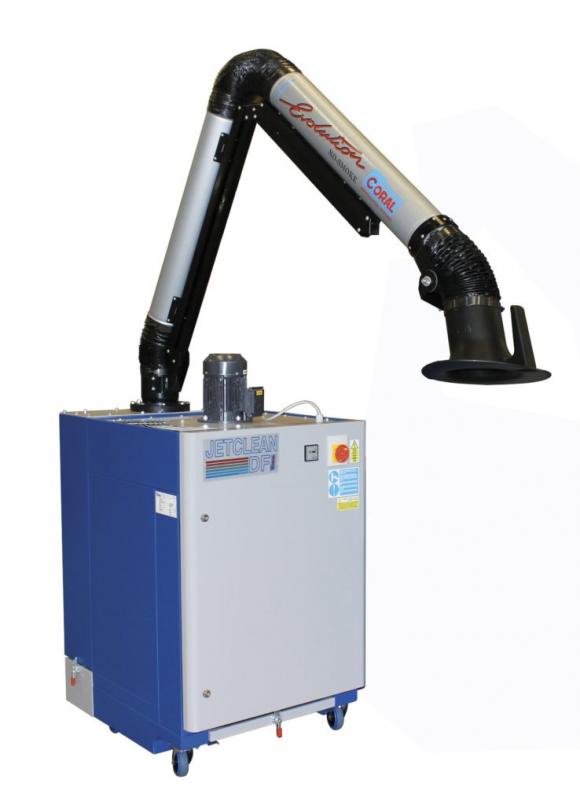 Isolated spark chamber and water bath
The next step-up in the Jetclean DF range is the DF2-1.5HP. With double the filter area of the smaller version, and a powerful 1200 cfm, the DF2-1.5 is capable of running on either 110/1/60 or 220/1/60. There is also a 230/460v 3 phase option.
Featuring the same drop-out spark chamber, Continuous-Motor and filter pulsing as the other Jetcleans, the DF2-1.5 is an all day welding source capture that is superior to anything in its class.
Click HERE to see full specifications for the Coral DF Jetclean units
Coral Jetclean DF2-3.0HP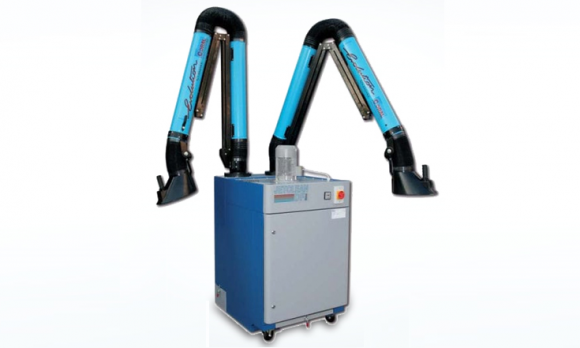 The Jetclean DF 3.0 HP has dual 6"x10' or single 8"x10' articulated extraction arms for multiple source capture. Incredible air volume up to 2100 CFM, TEFC motors and a high efficiency aluminum (non-sparking) backward inclined blower wheel, the Coral Jet Clean ruggedly designed and built to stand up and perform in the harshest environments. Industrial grade combination swivel and locking castors make the Coral Jet Clean easily maneuverable. The Jetclean is in stock for immediate delivery.
Specifications: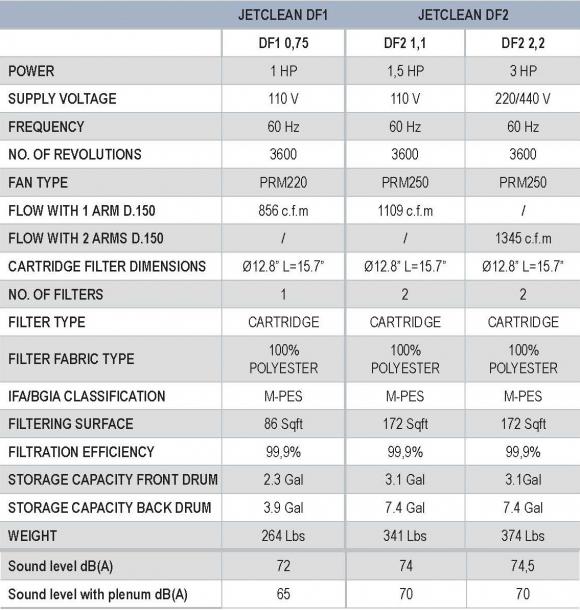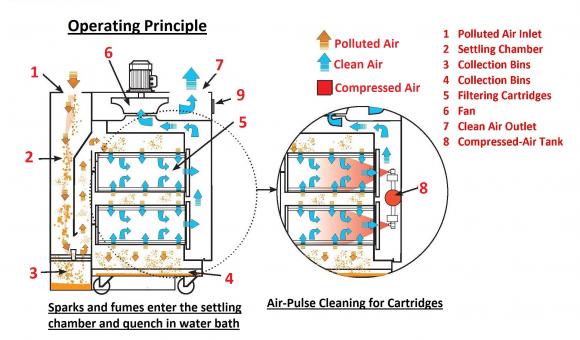 Coral Cleango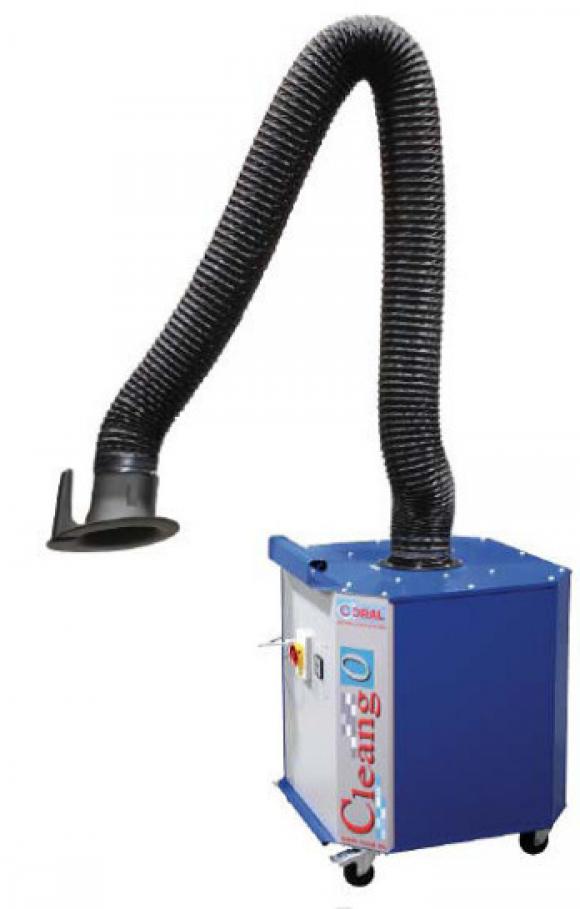 The Coral Cleango is a powerful (1000 cfm) and compact unit designed for intermittent use. Ideal for maintenance shops, light fabrication and mechanics shops.
Other budget units have flat panel filters that really belong in HVAC units... whereas at the heart of the Cleango you will see the same type of cartridge filter used in high capacity central systems. The Cleango is efficient to 99.9% at .5 micron.
Source capture of contaminants. Ideal for welding, cutting, brazing and soldering. This unit will deliver more power and filter area from 110V than any other comparable portable fume extractor.
The Cleango, Grindex and Jetclean DF dust and fume collectors are in stock for immediate delivery. Call us today for more information!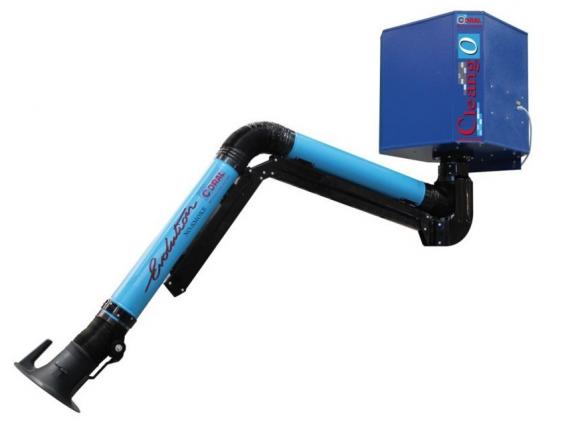 The Cleango is a budget-friendly portable fume collector that has industrial performance. It might lack a few of the bells and whistles of the more expensive fume collectors, but at tit's heart is an industrial motor and .3 micron @ 99.9% efficient cartridge filter which is made from FR (flame retardant) materials. The Cleango comes standard with the Dynaflex Arm, but we can do the articulating Evolution Arm as an upgrade.
The Cleango is most commonly used in welding colleges for their efficiency vs cost factor. Fully contained welding booths tend to have superior functionality, but inferior performance. Nothing bests a capture arm with 1000 cfm behind it. Another very valuable function of the Cleango is that it returns clean, breathable air into the workspace…doubling as an air cleaner!
Features
Ultra-Low Maintenance

Plug-n-Go Operation

Nominal 1000 cfm

99.9% Filter Efficiency - Down to .05 Microns

Extraction Arm with Precise Positioning

Sound Level: 76dB (A)

Power: 1.5HP

Voltage: 120v 60Hz 1Ph
Specifications
| Cleango Features | Performance |
| --- | --- |
| Power | 1.5 HP |
| Voltage | 120/1/60 |
| RPM | 3400 |
| Sound Level | 76 dB (A) |
| Filtering area | 84 sq. ft. |
| Airflow at the hood with charcoal filter | 1000 cfm |
| Filtering efficiency | 99.9% |
| Activated charcoal weight | 5.5 lbs |
Related Files